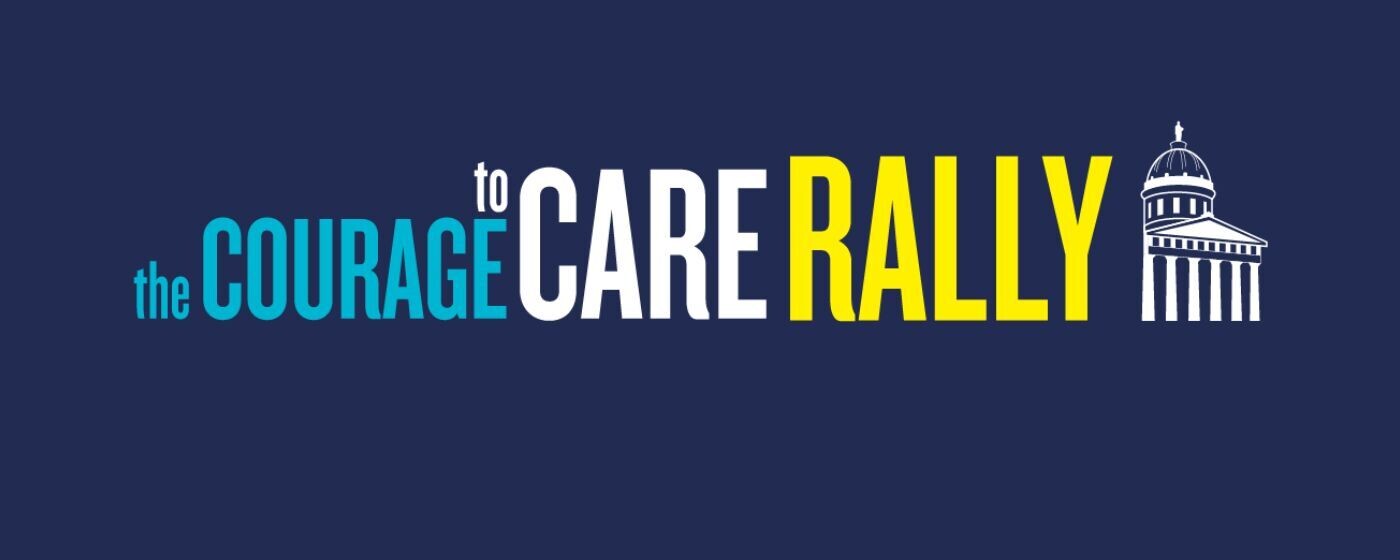 A Rally in Support of Child Care
Join the child care movement on April 12 in Montpelier as we rally for the 2023 child care solution! Now is the moment to stand together and show courage for the future of our children, our educators, and our communities.
About the Courage to Care Rally

Show your support for state lawmakers in getting a child care solution over the finish line this year. It takes courage to solve a crisis like this, just like it takes courage to do what's right—even if it's not always what's easiest. Vermonters know what courage is—it's a part of who we are.
That's why we're showing our Courage to Care on Wednesday, April 12 on the State House lawn in Montpelier. For the first time in Vermont history, the pieces are finally in place to solve the child care crisis. Vermont's youngest children are relying on us to get this done, and our economic stability hangs in the balance.
Lawmakers are currently working on a bill to make long-term public investment in our state's child care system that will revitalize our economy; support our children, families, and early childhood educators; and shape future generations. This is the moment to show our support and tell them to solve the child care crisis NOW—we simply can't afford not to.
How to Show Your Support
From day-of attendance to recruiting your networks, there's lots of ways you can help usher in a child care solution! Keep reading to find event details, volunteer opportunities, and next steps.

Event Details
Festivities will begin at 1 PM on the State House Lawn, which is located at 115 State Street, Montpelier, VT 05602. Make sure you check in with the Child Care Campaign for free rally swag, photo opportunities, and kid-friendly activities.
Guest Speakers & Musical Performances
We're so excited to welcome Vermont community members, as well as these VIPs. Be sure to follow us on social media, @letsgrowkids, for inspiration from these folks leading up to the rally.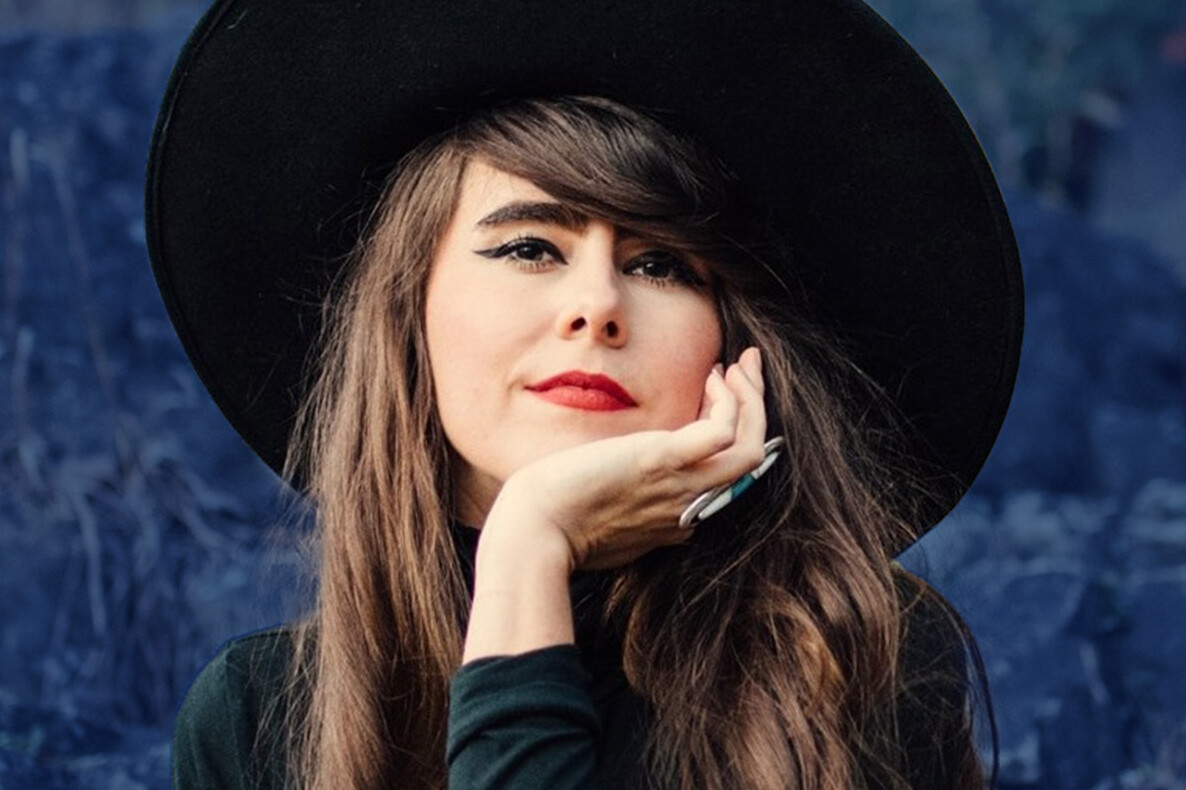 Musical performance by Kat Wright
Vermont's own Kat Wright and her trio will perform at the upcoming Courage to Care Rally in Montpelier. We are incredibly excited about this. You see, way back in 2017 Kat and her friend Chris Dorman co-wrote the song "Something Beautiful" for our Kids Out Loud! Event, which was a smashing success attended by hundreds of Vermonters. And, several years later their song is still the anthem for Vermont's child care movement! We couldn't be more excited to have Kat and her trio join us for another historic moment for child care.
Directions, Parking, & Other Logistics
Downtown Montpelier has a tight parking situation. Here are suggestions for transporting you and your party to the rally successfully:
Carpool: Ride share with friends, or visit Go Vermont to connect with others looking to carpool. Learn more here.
Hop on the bus: We will have buses running from Bennington (stopping in Rutland), Putney (stopping in White River Junction), St. Albans (stopping near Burlington), and Middlebury (stopping in Vergennes). Sign up here for the bus and our bus captains will contact you with details.
Gas cards: We're offering gas cards to those traveling more than 30 minutes and who could use assistance. Sign up to request a gas card, and one of our rally planners will contact you shortly. To ensure enough funds for those who need it, please only request a gas card if you require financial assistance to attend.
Family Fun & Activities
The Child Care Campaign is all about serving Vermont's children, so this is a completely free and family-friendly event. Bring your students, kiddos, and family friends for bubbles, sign-making, and more. More details to come!
Show your #CouragetoCare
There are so many ways to tell the world why you support the 2023 child care solution, from promoting the rally to volunteering. Here are some ideas to get started:
Tell your Friends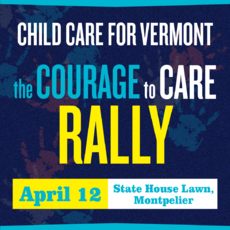 Email, text, and post to your networks and tell them why you have the #CouragetoCare! Copy and paste a message from our digital toolkit, or download shareable graphics and posters.
Take your advocacy a step further and record a video detailing why you have the Courage to Care about child care! Check out this tutorial and email your 30-second video to the Child Care Campaign!


Endorse the Rally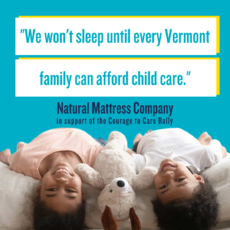 Want to better support your employees with accessible and affordable child care? Leverage your networks (and ours) and promote the rally on your channels with the RSVP link. Don't forget to RSVP yourself and create a presence at the rally on April 12.



Volunteer Before & During the Rally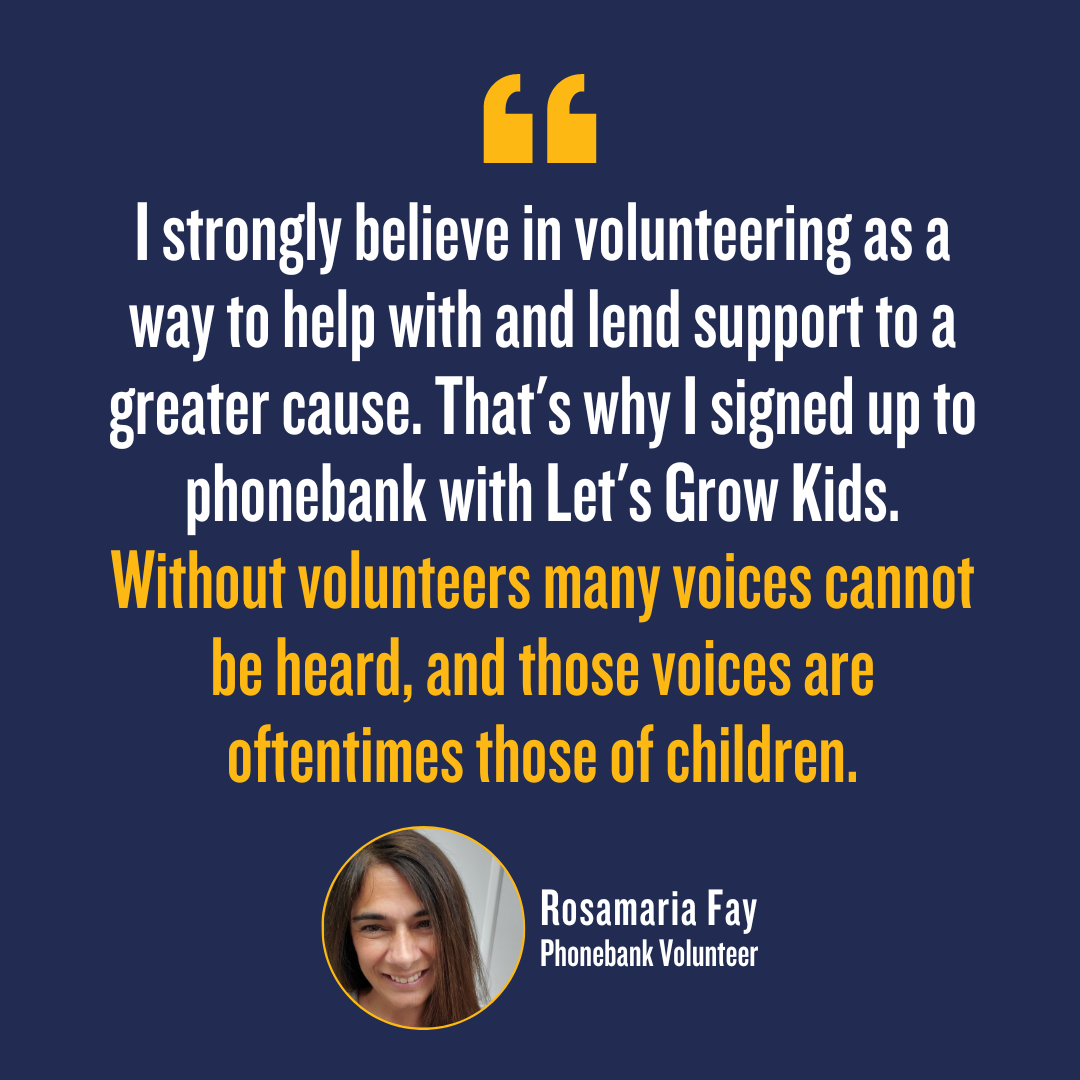 The #CouragetoCare is widespread across Vermont, and we are looking for volunteers to help us host this rally. If you are interested in helping at the event, please sign up here.