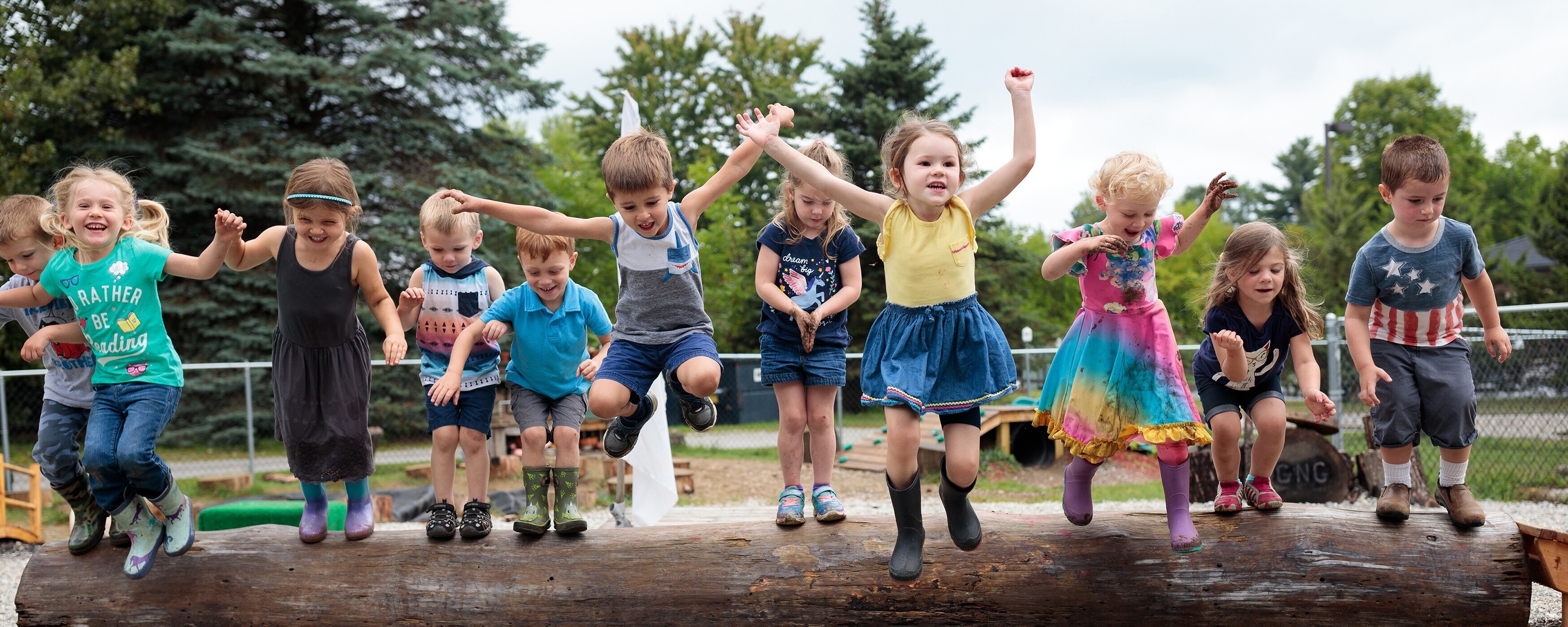 Make Way for Kids
Make Way for Kids
Make Way for Kids—launched in 2018 with the support of donors in Vermont and nationwide—provides grants and technical assistance to child care programs to help increase the availability and quality of early care and learning programs for Vermont's children.

Our goal is to increase the number of high-quality child care spaces available to Vermont families. In 2018 and 2019 combined, Let's Grow Kids (LGK) invested $1.7M to create 1,300 additional high-quality child care spaces for Vermont's children though the Make Way for Kids program. In 2020, the program was expanded with funding appropriated by the Vermont Legislature through Vermont Child Development Division dedicated to increasing child care capacity in underserved communities. Over the course of 2020, LGK and CDD awarded almost $2.3M to help create 1,155 new child care spaces in Vermont.
PROGRAM EXPANSION AND START-UP ASSISTANCE
To increase the availability of high-quality early care and learning spaces, we offer short-term financial and technical assistance that supports local expansion, quality improvement or program start-up.
Our 2020 Make Way for Kids projects are as varied as the local needs of the communities they serve:
Parents in in Jericho and Underhill have struggled with few child care options. Mount Mansfield Union Unified School District saw an opportunity to address the community's child care shortage and received a $75,000 grant plus technical assistance to repurpose the Underhill ID School as an early childhood education space and to find a local provider to open and run a new child care center. Annette's Preschool took on the challenge and received its own $65,000 grant for equipment and start-up expenses; the new program, named First Roots, opened its doors in October with space for 24 infants and toddlers.
In Rutland County, ABC Early Education Daycare and Preschool received a $40,000 grant to help develop a licensed child care center and construct a new building on 3.62 acres of land near Castleton University. The project is expected to be completed by June 2021 and will have capacity to serve 58 infants, toddlers, and preschoolers.
For a full list of all 2020 Make Way for Kids projects, click here. For a full list of 2019 Make Way for Kids projects, click here.
Make Way for Kids was launched with support from A.D. Henderson Foundation, Donley Foundation, National Life Group Foundation, Northern Border Regional Commission, O.P. & W.E. Edwards Foundation, State of Vermont, Turrell Fund, Vermont Community Foundation, William J. and Dorothy K. O'Neill Foundation, the Windham Foundation and many generous individuals.
Note: Let's Grow Kids does not plan to offer another round of Make Way For Kids grants at this time. If you would like to be contacted by Let's Grow Kids staff to learn about other available assistance and opportunities, please click here.
Child Care Capacity Grant Program
In addition to the Make Way for Kids grants, LGK is pleased to be working to increase the number of infant and toddler child care spaces in the state through Child Care Capacity Grants that are funded by the Federal Child Care and Development Fund, through partnership with the Vermont AHS Department for Children and Families, Child Development Division. Grant projects should be informed by local community needs and must include either start-up of new programs or the expansion of existing programs that result in additional infant and toddler child care spaces. For additional qualifications and information, please review the Child Care Capacity Grant program guidelines.
If you are interested in applying for a Child Care Capacity Grant, please fill out this inquiry form.