Blog: New report confirms Vermont's ongoing child care crisis, highlights progress for infants and toddlers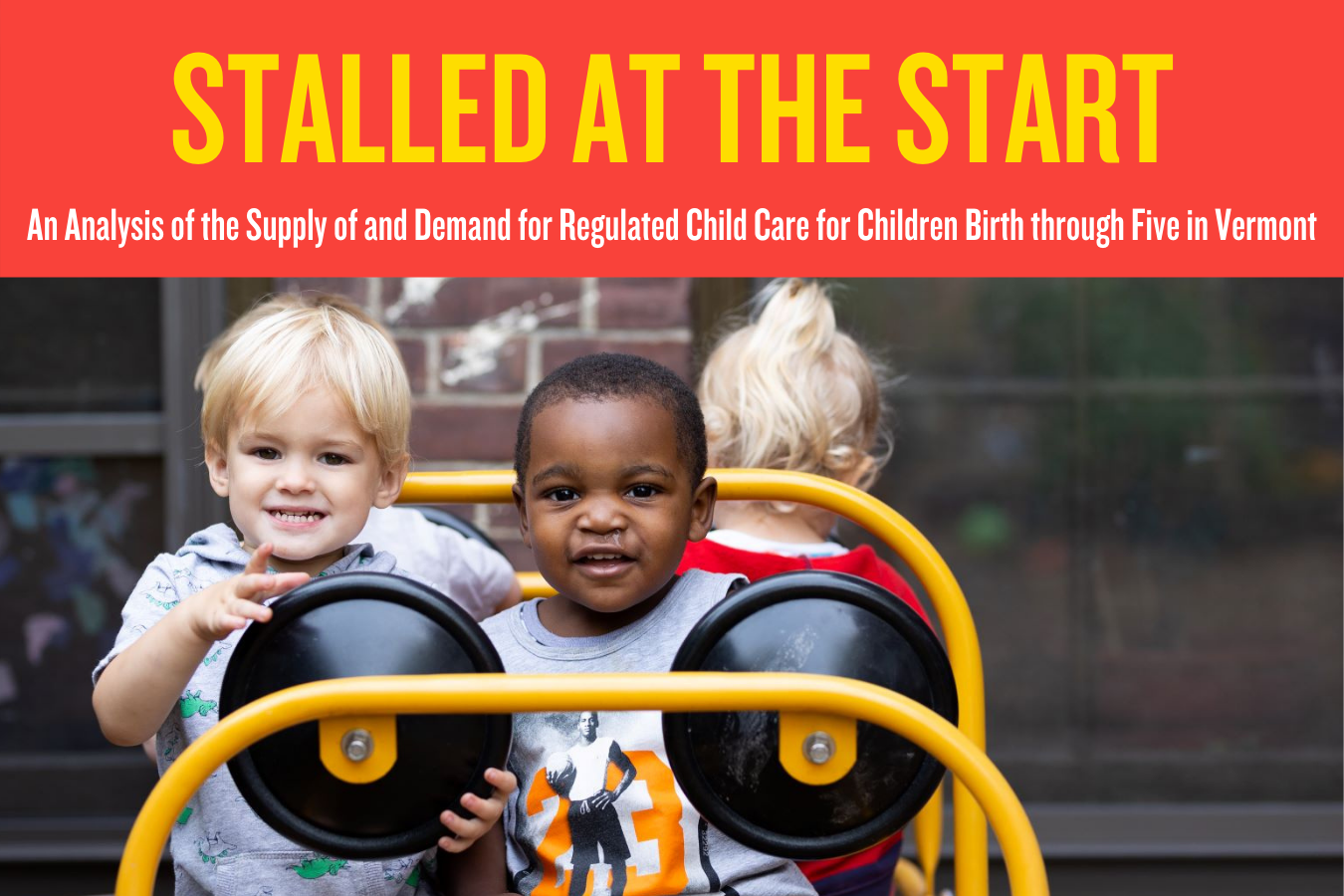 We just released the latest version of our Stalled at the Start (SATS) report which analyzes the supply of and demand for regulated child care for children birth to five in Vermont every two years. The report is 66 pages long, but if you don't have that kind of time, here are the main things you need to know:
1
The child care crisis continues in Vermont.
Since we released the last edition of our report just before the pandemic,
infant and toddler access to child care is slightly better across the state,
preschooler access to child care is slightly worse, but overall: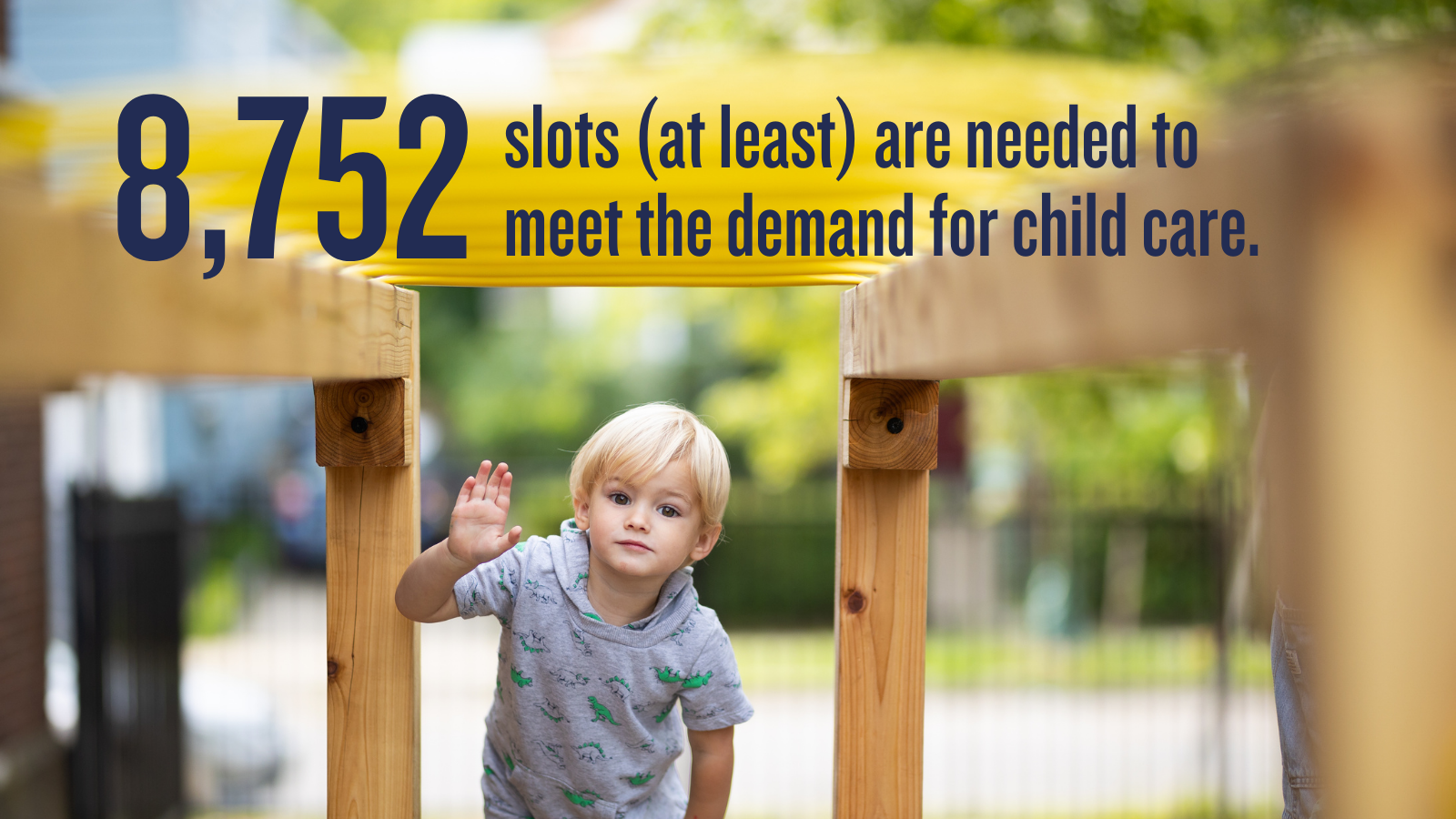 2
The crisis impacts every county in the state, including yours.
Click ON THE MAP to see the supply of and demand for child care in your neck of the woods.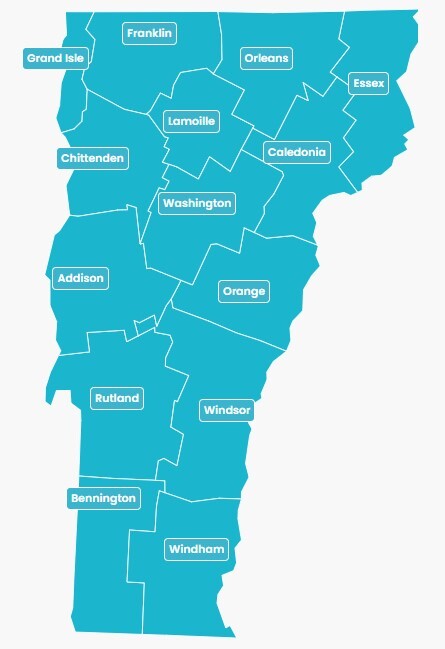 3
There is hope! Successful small-scale investments
demonstrate promise for large scale solutions.
Small-scale capacity investments have been successful in increasing
access to high-quality child care in some Vermont communities,
demonstrating that strategic investments on a large scale can work.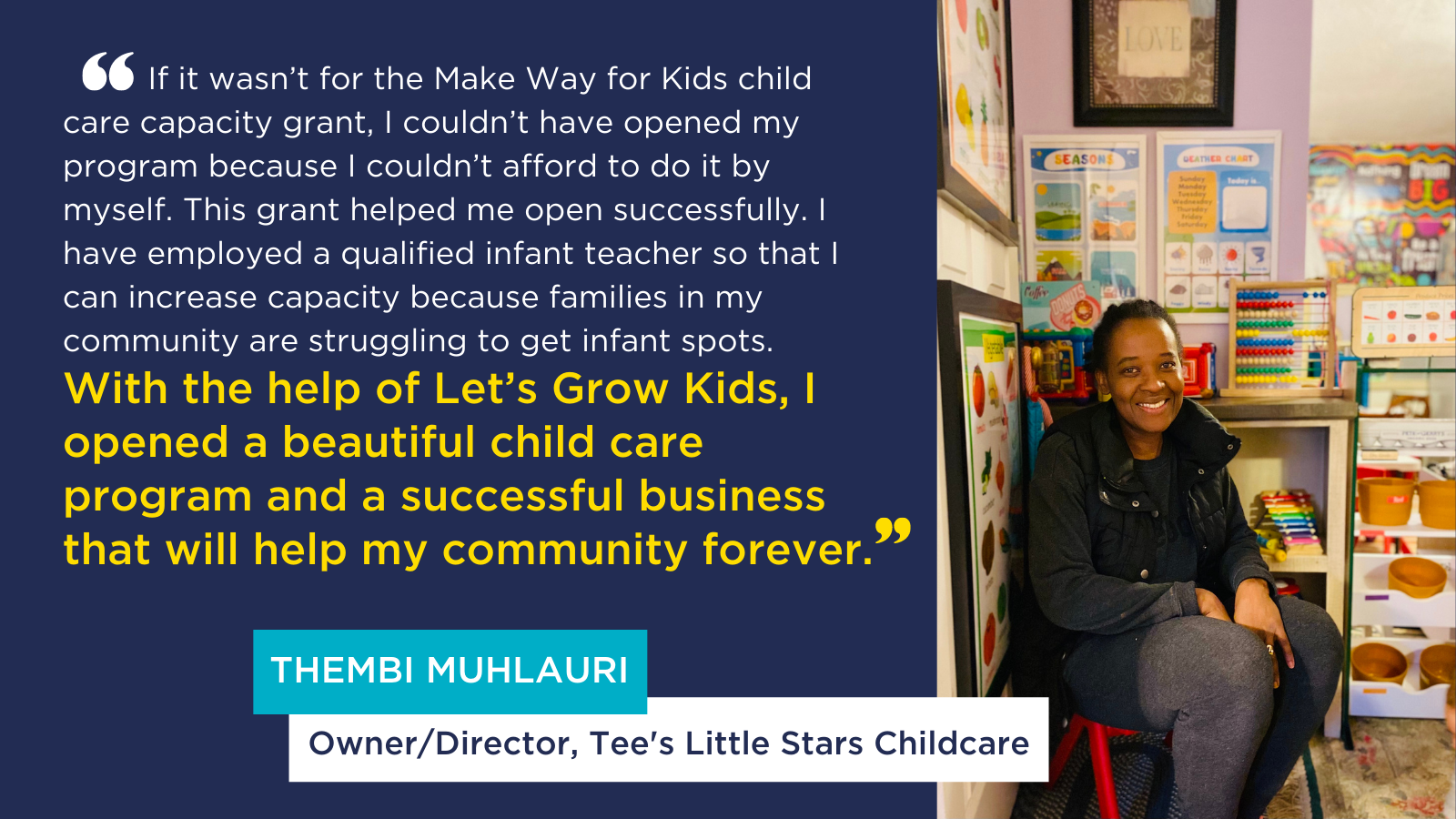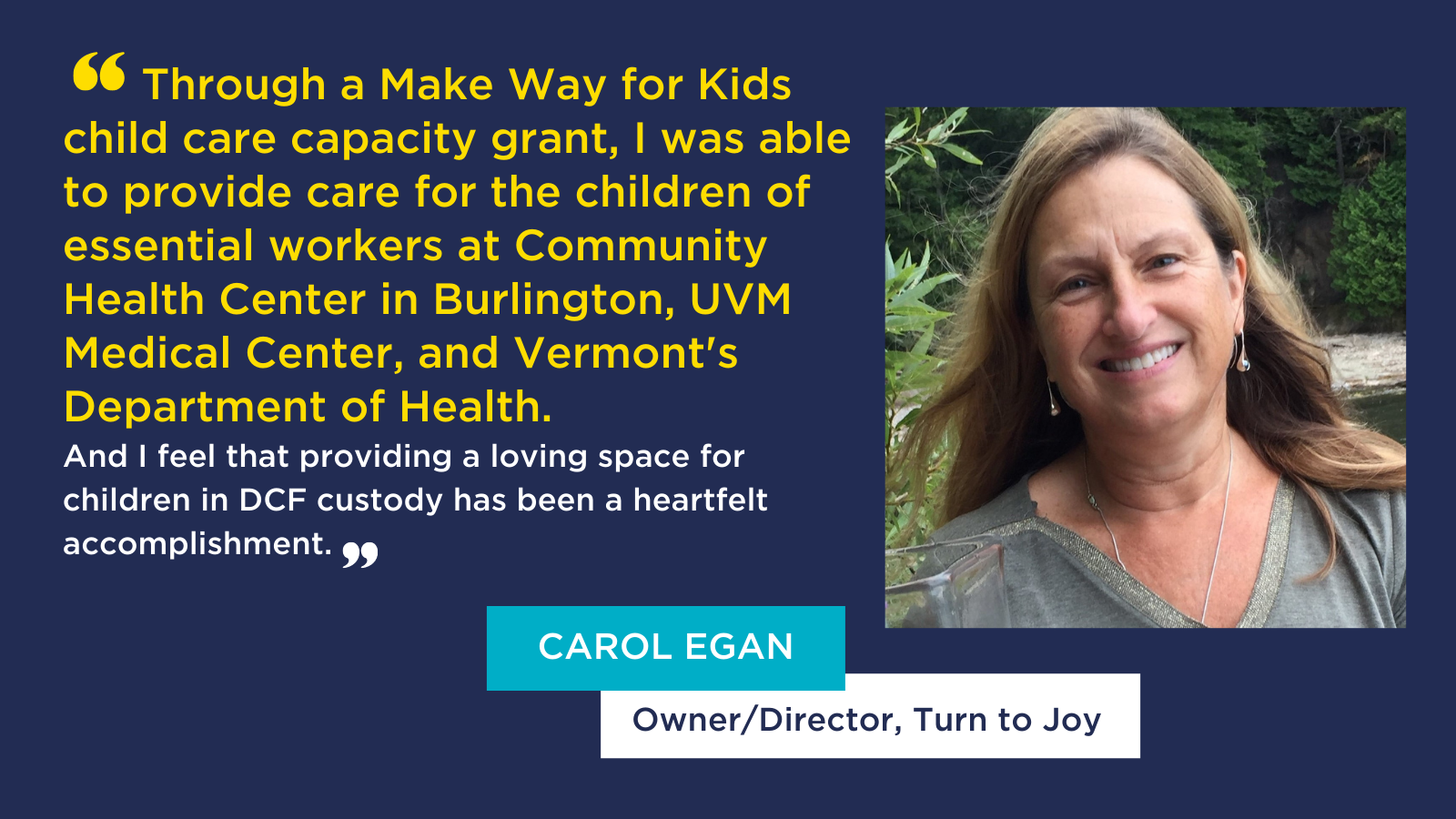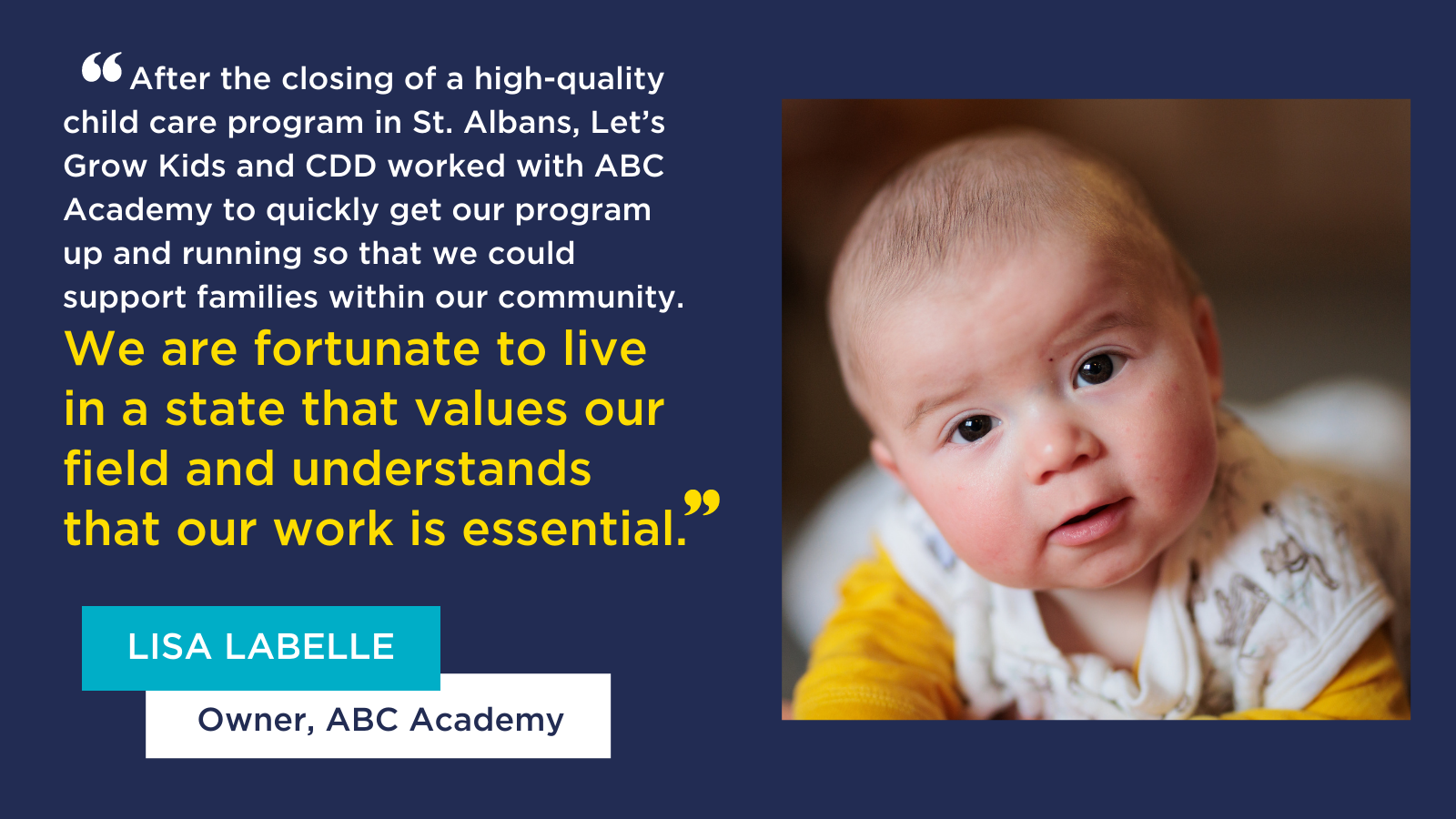 4
We have a long way to go, but we can get there together.
We have a lot of work to do to ensure that every child in every Vermont county has access to the care they need. Immediate next steps include working with Vermont lawmakers to:
Prioritize child care in workforce development initiatives currently under consideration
Establish the infrastructure to sustain a strong business and capacity development resource center to provide long-term support to Vermont child care programs of all types and bolster efforts to preserve and expand child care capacity in Vermont.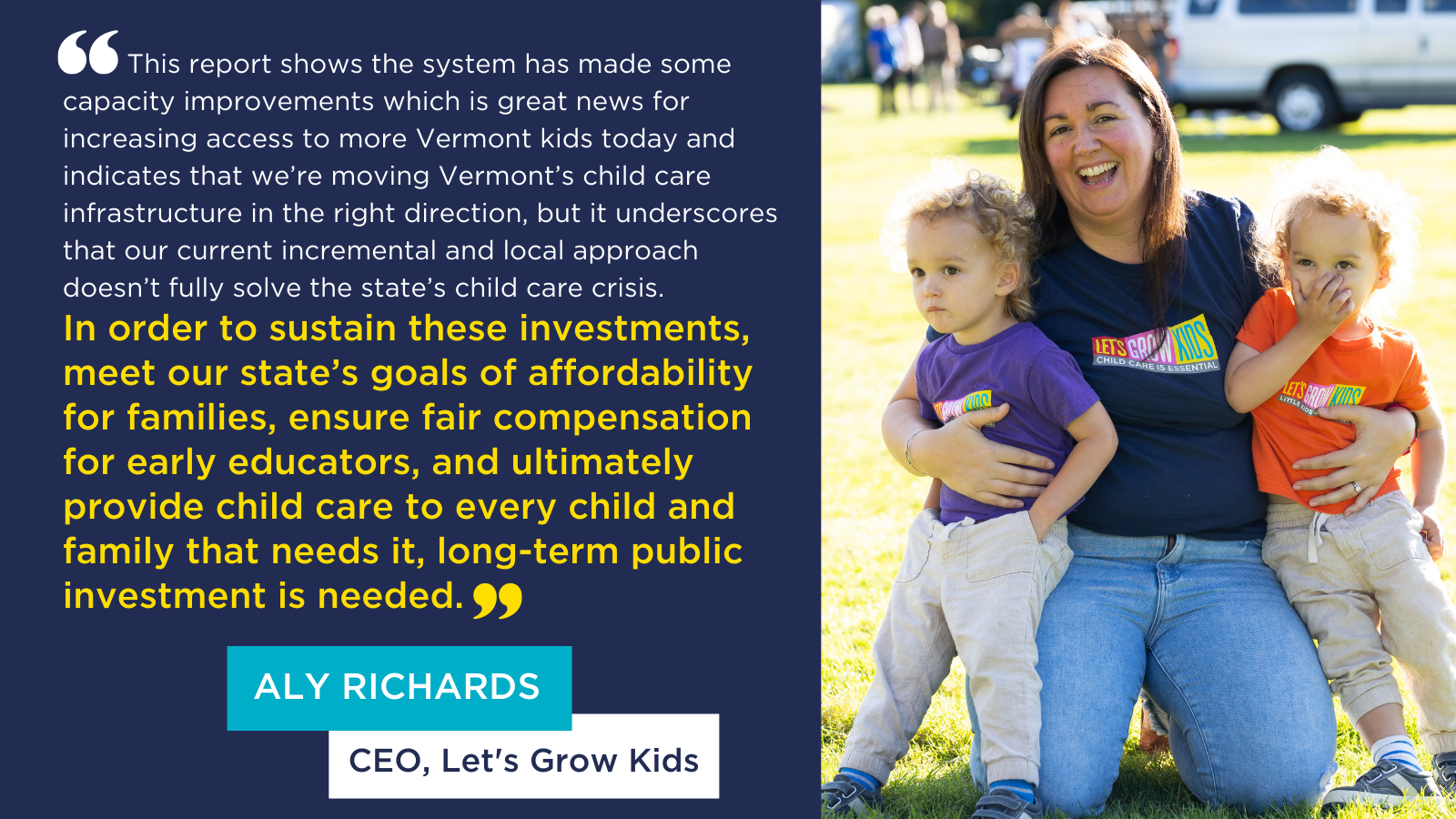 Join the campaign and let's get to work!