Building a Resilient Child Care System for the Future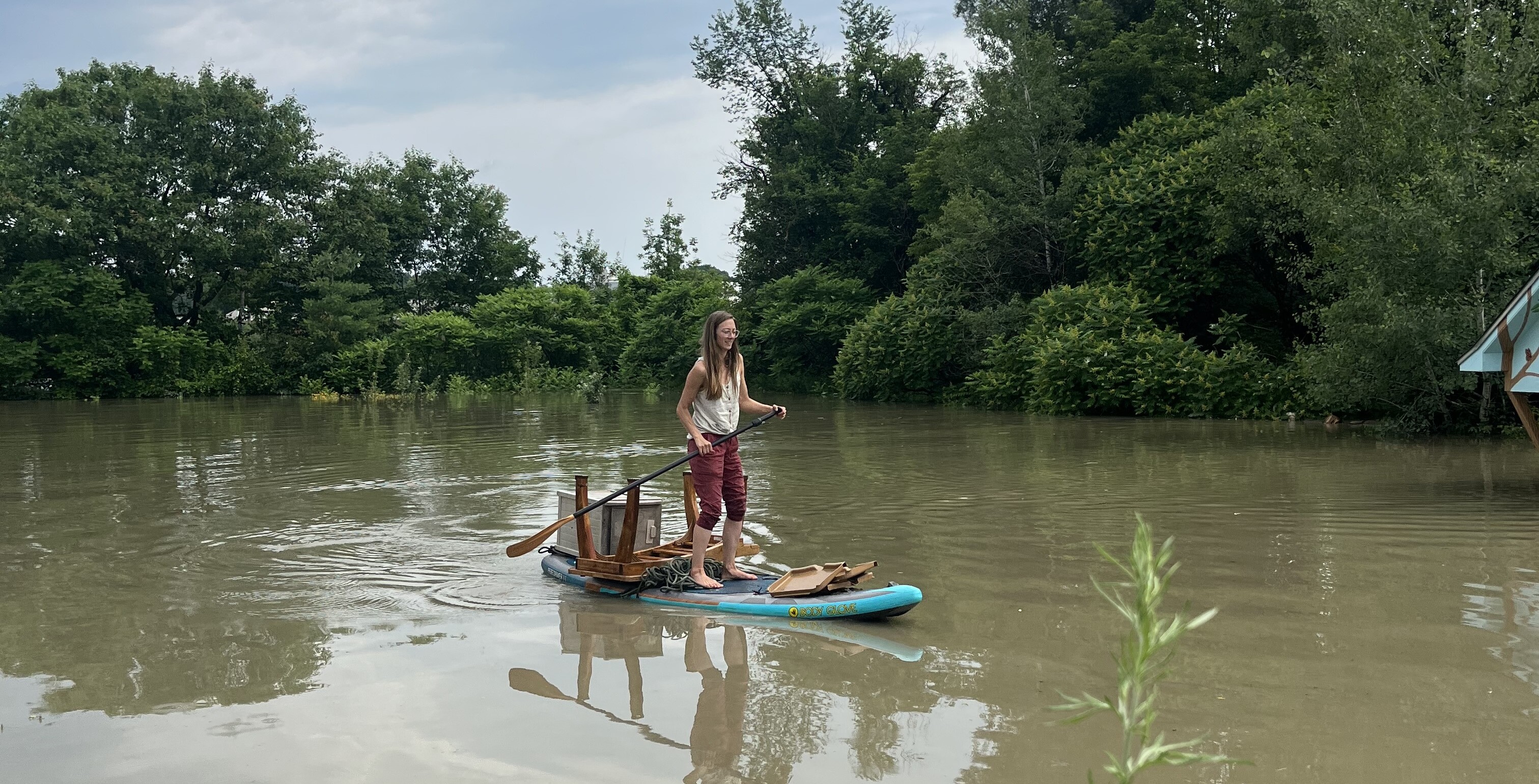 Vermonters respond to flooding damages, including child care disruptions
On July 9, Governor Phil Scott declared a State of Emergency across Vermont due to heavy rainfall and flooding. Statewide, storefronts, homes, and even cars sopped up water from the record rainfall and rising rivers. And now, while Vermonters band together for cleanup, the Child Care Campaign's focus is to ensure Vermonters have access to quality, affordable child care and that we're building a resilient child care system for the future.
Child care centers are not immune to catastrophic events. In Duxbury, the River Branch Community School — formerly The Children's Early Learning Space — lost its play space.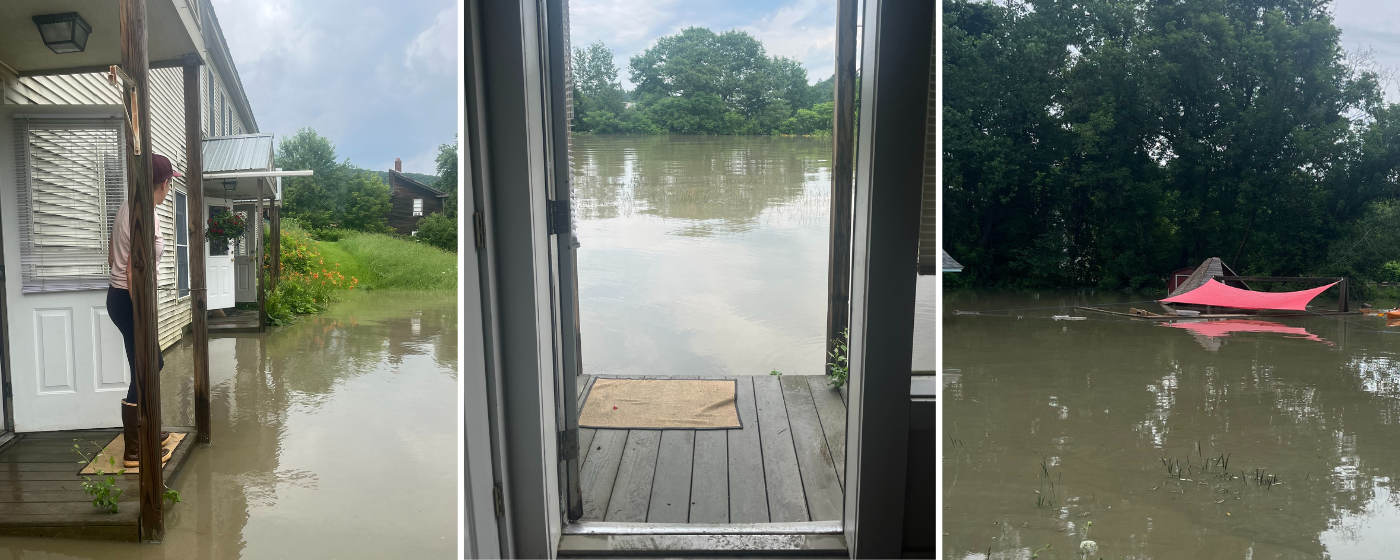 "The floodwater came into the field and completely inundated it to the building," said Chelsea Bardot Lewis, chair of the center's board of directors and Child Care Campaign endorser, to Waterbury Roundabout. "The preschool play equipment was underwater."
While a handful more child care programs reported flooding and damages, other programs experienced short-term staffing shortages due to impassable roads and employees handling their own personal flooding damage.
Child care programs already operate on razor thin margins, are understaffed, and have limited resources, so unfortunately the recent floods — and future disasters — will only exacerbate the child care crisis by forcing closures or decreasing capacity. Right now, the Child Care Campaign and our partner organizations are proactively working to connect child care centers, early childhood educators, young children, and families with the resources they need. See this resource list from Building Bright Futures.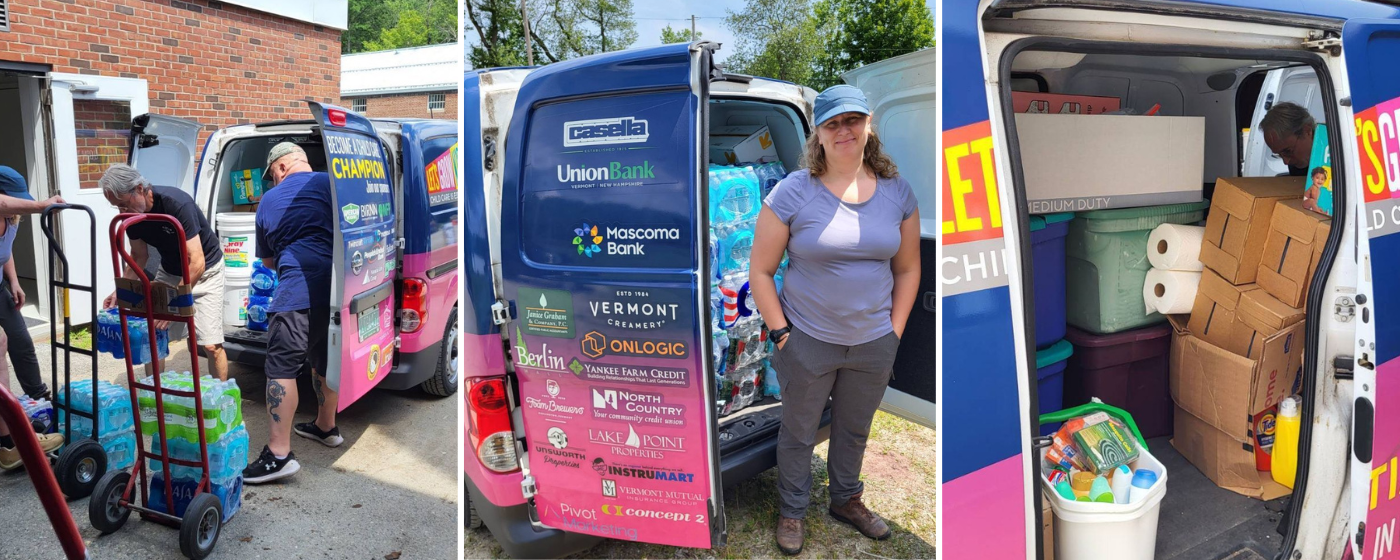 Flood waters also stretched families who typically depend on child care. Impassable roads confined Sarah Bissonnette and her young child to their Waterbury neighborhood, challenging her to begin flood cleanup, work from home, and care for her four-year old simultaneously.
"It's a hard situation. Not being able to access child care in a time when I needed additional support was a huge stress, one that many families share right now," said Sarah. "Once roads became drivable again, I relied on these professional educators – who my daughter also knows and trusts – to comfort and keep my child safe in the wake of this disaster. With that support, I could better balance flood recovery, working, and parenting."
In the wake of natural disasters, such as flooding, it's normal for kids to exhibit stress and anxiety. Check out these resources from the CDC to help our young ones cope and feel safe.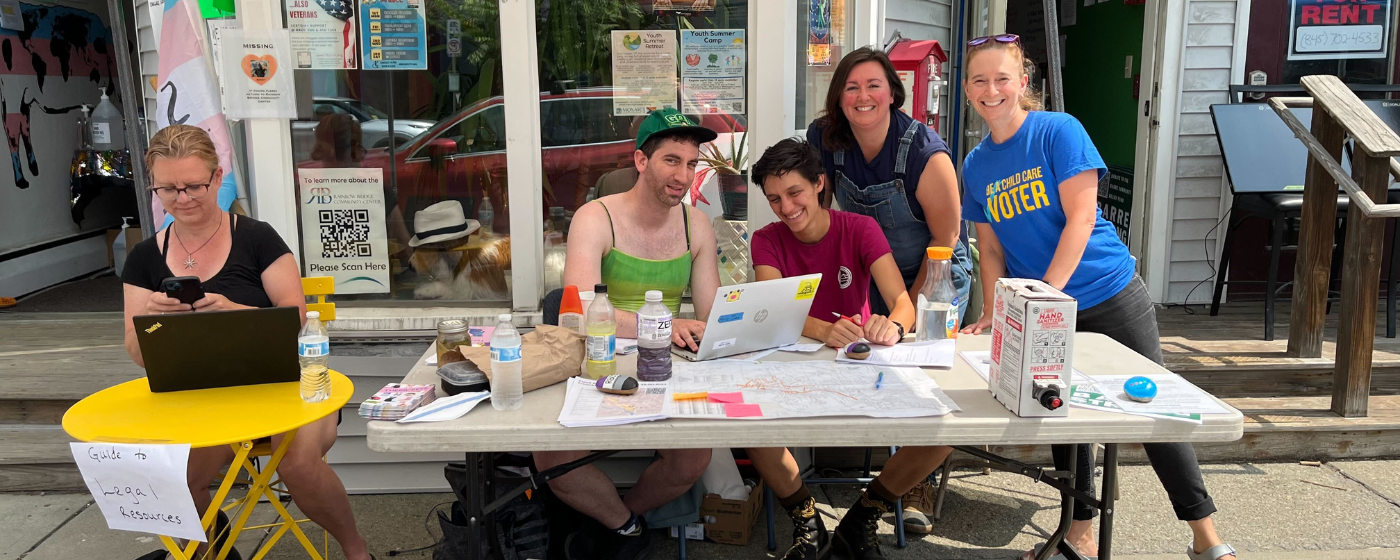 As Vermont continues to recover from this summer's devastating flooding, the Child Care Campaign is committed to elevating the needs of our state's child care sector. One thing is clear: Vermonters are resilient, and we will get through this challenging time together.
Stay safe Vermonters.


Join Vermont's Child Care Campaign to help us build a Resilient Child Care System for the Future