Here's What Early Childhood Educators Need to Know about the 2023 Child Care Bill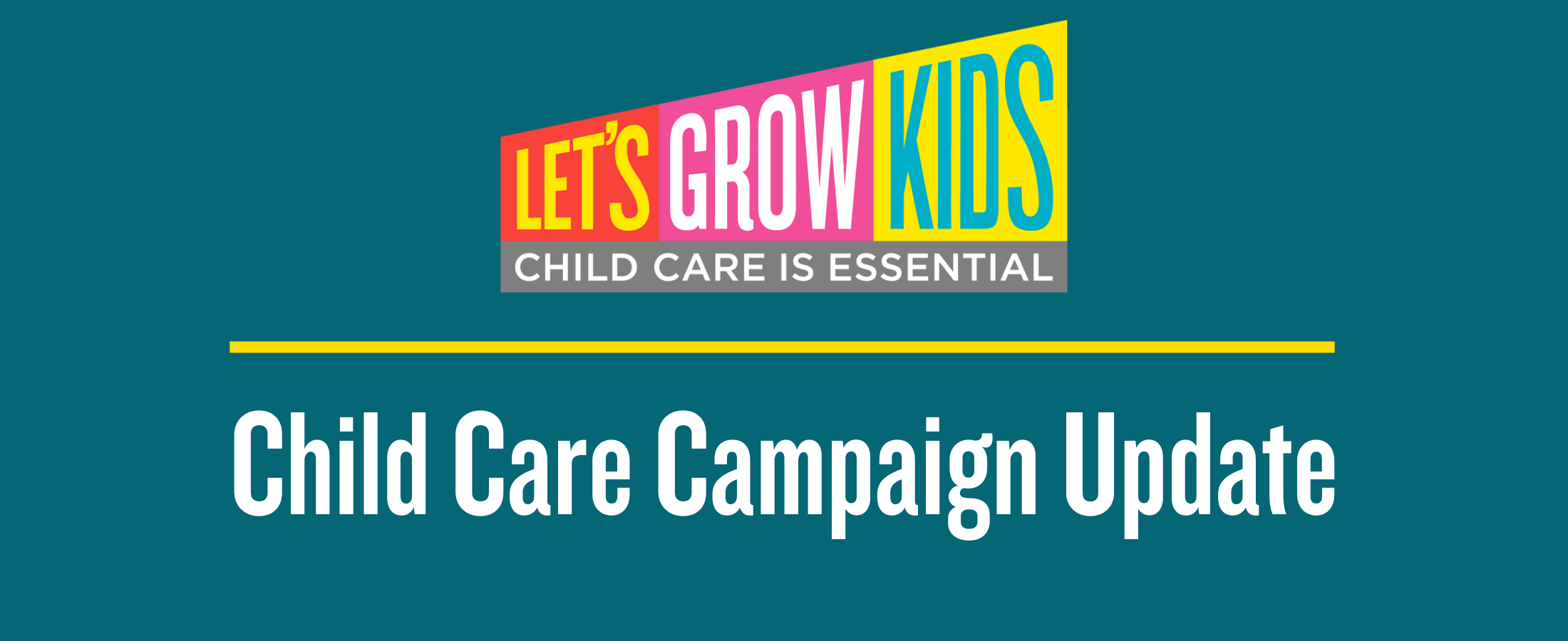 Last week, we took a closer look at the 2023 Child Care Bill and what it means for early childhood educators (ECEs). Follow along to learn more about what's in the bill, how it pertains to early childhood educators, and what changes ECEs can look forward to in the coming months.
Highlights of Vermont's 2023 Child Care Bill
This bill makes a $125 million investment in child care annually, starting next year. That is an enormous downpayment on having the best child care system in the country. This historic investment will stabilize the sector and make vast improvements in providing access to affordable, quality child care for all Vermont families who need it. It secures a funding source to do that.
Beginning this summer, CCFAP reimbursement rates will increase so that all programs receive the current 5-STAR reimbursement rate. In January, reimbursement rates will increase again by 35%. That is a massive increase!
Next year, CCFAP reimbursement payments will be based on program enrollment, not on attendance. This shift will provide stability and predictability to programs.
The bill allocates $20 million in funding through readiness payments, starting this summer, that will sustain programs and help prepare them for the investment to come.
Investments in ECEs include future plans for pay standards and indefinite extension of the Early Childhood Educator Student Loan Repayment Assistance Program.
Here are Educators' FAQs
Q: What is the status of Universal Pre-K in the version of the bill that was passed?
A: There is no change to Universal Pre-K, and our mixed-delivery system remains in place. The bill creates a committee to explore how to expand Vermont's current UPK system from 10 hours per week for all three- and four-year olds to a full-day program for four-year olds. The study committee includes members of VTAEYC, Let's Grow Kids, Building Bright Futures, private programs, families, a UPK coordinator, public school representatives, and others. This group will investigate how to expand UPK, with an eye toward equity and access for all four-year olds. The committee's report is due back on December 1, 2024, and no changes will occur without further legislative action.
Q: Gov. Phil Scott has spoken about his opposition to signing a child care bill that is funded by any kind of tax increase. What happens if he vetoes the child care bill?
A: Now that the child care bill has passed the Legislature, it will go to the Governor's desk. He has three choices: sign the bill, veto the bill, or let the bill become law without his signature. We do not yet know which choice he will make, but if he does veto the bill, the Legislature will have a chance to override his veto next month, during their veto session.
The Legislature can override a gubernatorial veto by holding a vote: if two thirds of the House and Senate vote to override, the bill will become law even without the Governor's support. Luckily, the House and Senate both passed the child care bill with more than two thirds of each chamber. If the Governor does veto the bill, it will be more important than ever to ensure that all House and Senate members who voted for the bill are also supported to vote 'yes' to override the veto in June.
Q: What is the potential timeline for implementing the changes contained in the child care bill?
A: The first changes occur this summer. That said, implementation takes time, and many of these changes occur gradually so that the system can absorb the influx of newly eligible families seeking child care. A summary of what to expect:


Summer 2023: Readiness payments begin; CCFAP reimbursement rates increase for programs.

The new "Readiness Payments" are available to help programs support and sustain their workforce, improve facilities, increase capacity, and other priority needs in advance of the 2024 CCFAP expansion.
Additionally, all programs participating in CCFAP will receive reimbursement rates equivalent to current 5-STAR rates, regardless of their STARS recognition level.

January 2024: CCFAP reimbursement rates increase by 35% for all programs; payment rates are calculated based on enrollment.

This 35% increase moves the state almost halfway toward reimbursing programs based on the true cost of care, as calculated by the RAND study.
These reimbursement payments will now be based on enrollment, rather than attendance.
Watch for opportunities this summer from First Children's Finance for access to trainings, videos, and contact information for individual business consultation.

April 2024: CCFAP income eligibility increases to 400% of the federal poverty level.

The 2023 Child Care Bill expands the family income eligibility cap for CCFAP. There are two expansions planned for 2024, the first of which is in April. This expansion caps income eligibility at 400% of the federal poverty level (FPL) for a family of four. The no-copay income cap becomes 175% of FPL ($52,500 for a family of four). This means that families at or below 175% of FPL will not have a state copay for child care.

July 2024: Further expansions.

A new eligibility category will be added to CCFAP to cover non-citizen families who otherwise qualify for the program (i.e., they meet at least one established service need and meet income requirements).
Family child care homes (FCCH) participating in CCFAP receive an increase in their reimbursement rates equal to 50% of the difference between FCCH and center-based reimbursement rates.
The CCFAP application becomes available in a variety of languages online and in hard-copy form.

October 2024: The second eligibility expansion of CCFAP.

This expansion increases the income eligibility cap to 575% of the federal poverty level ($172,500 for a family of four). This is the most expansive coverage for income eligibility for families in the nation.
Q: If the new CCFAP rate is higher than what I charge for tuition, do I have to change the CCFAP rate for all families?
A: This is an important question with a happy answer! You will not need to raise your rates for all families to the CCFAP rate in order to access it. You'll not only be able to, but will be encouraged, to have different rates. For families who are in CCFAP, you can collect the higher rates for them, and you don't need to raise rates for families who aren't eligible for CCFAP. Programs will receive the CCFAP payment that may be higher than what you charge private pay families. (In fact, it may be advantageous to charge private pay families less than what the CCFAP rate is during the upcoming transition years.)
What Do I Need to Know Going Forward?
Some of your questions about the technical aspects of CCFAP can't be answered until the bill becomes law and work on implementation begins at the Child Development Division. We will save these questions for a future webinar.
The 2023 Child Care Bill includes long-term, sustainable, public investment in Vermont's child care system. It will stabilize the sector and make vast improvements in providing access to affordable, quality child care for all Vermont families who need it. This is more funding than has ever been invested in Vermont's child care system, and we are among the leaders nationally.
With an investment of this size, it's not necessarily going to go as smooth a transition as we'd like. There will be bumps in the road as we make these changes. Early childhood educators did amazing work to ensure that every single candidate who was elected to the Legislature this year knew that child care had to be a top priority. We will be there to support ECEs, to get your feedback, and to understand what adjustments should be made as this bill becomes law. ECEs' voices will be more important than ever in the coming months and years!