Senate Passes Comprehensive Child Care Bill with Supermajority Support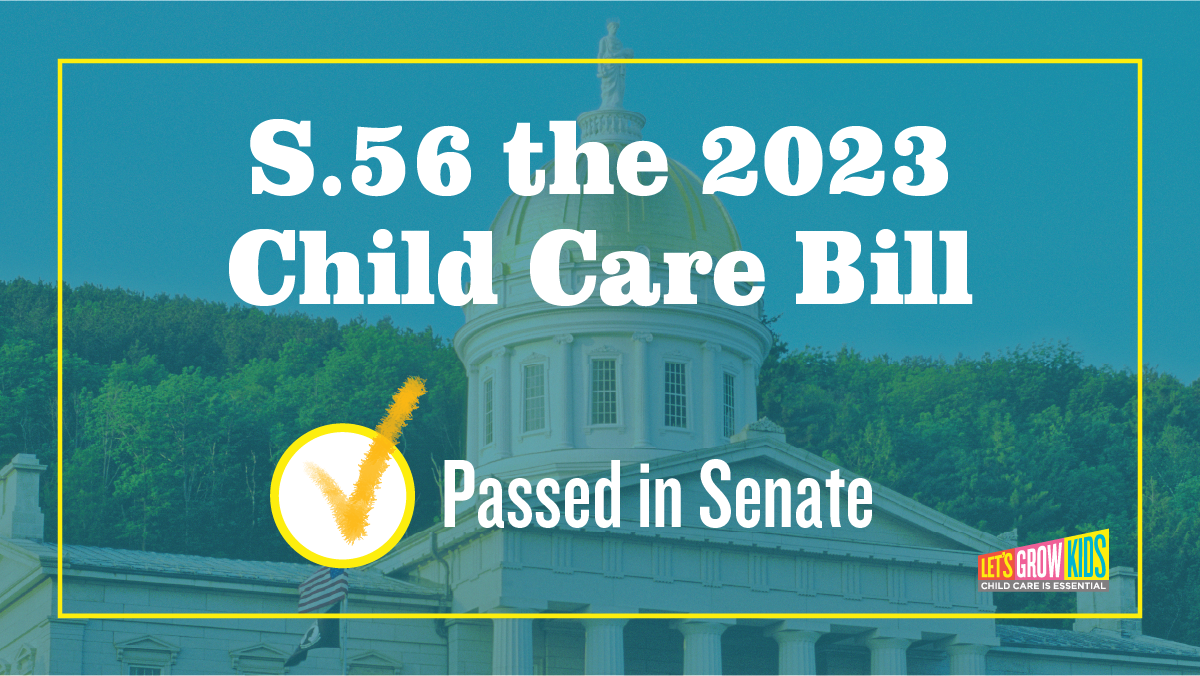 The following is a statement from Aly Richards, CEO of Let's Grow Kids on the Senate's passage of S.56, the 2023 child care bill, by overwhelming supermajority support:
"The Vermont State Senate made history today by advancing S.56, the 2023 child care bill, with supermajority support. With 24 yes votes from Senators in every corner of our state and of every political affiliation, we are closer than ever to solving Vermont's child care crisis. This bill would change the trajectory of our state, by making child care more accessible and affordable for thousands of Vermont's youngest children and their families, and would improve program quality by increasing compensation and professional training for early childhood educators. S.56 does what child care advocates have been calling on lawmakers to do for years: create a long-term, sustainable revenue source that can fund an accessible and affordable child care system.
"On behalf of Vermont's youngest children, parents, employers, and early childhood educators, we thank Senators for their hard work to craft a bill that will make Vermont more affordable and help our economy grow.
"We look forward to the next step in the legislative process when the bill will be considered by the House where dozens of child care champions in that chamber are eager to move this bill forward. We are grateful for their service and support.
"This is a moment to celebrate and we must also remember we have a lot of important work ahead to ensure this legislation continues to be as strong as it can. The legislative process is complex, and changes will continue to be made to the bill. Our coalition of over 40,000 Vermonters is excited to continue to tell their powerful stories as we work to fully solve the child care crisis. With so much at stake and so much to gain by making this critical investment in the health and wellbeing of Vermont, we are confident we will get there. We look forward to the work ahead and once again, thank you to all those who have worked so hard on this groundbreaking step forward."