Recap: 2022 Policy Briefings
Hats off to all of the child care champions who made our 2022 virtual Child Care Policy Briefings such a great success last week! The two briefings took place last Thursday and in total we had over 150 attendees and participants. We heard stories from early childhood educators, parents & community leaders about the challenges they're facing right now.
If you missed out, below is a recap of what went down, and here's a full recording of the briefing.
Let's Grow Kids CEO Aly Richards started things off by welcoming everyone. She spoke about the ongoing child care crisis but said that if work together, we can create a Vermont in which all children have equitable access to the early childhood education opportunities they need, families are able to thrive, and early childhood educators receive wages that reflect their true value.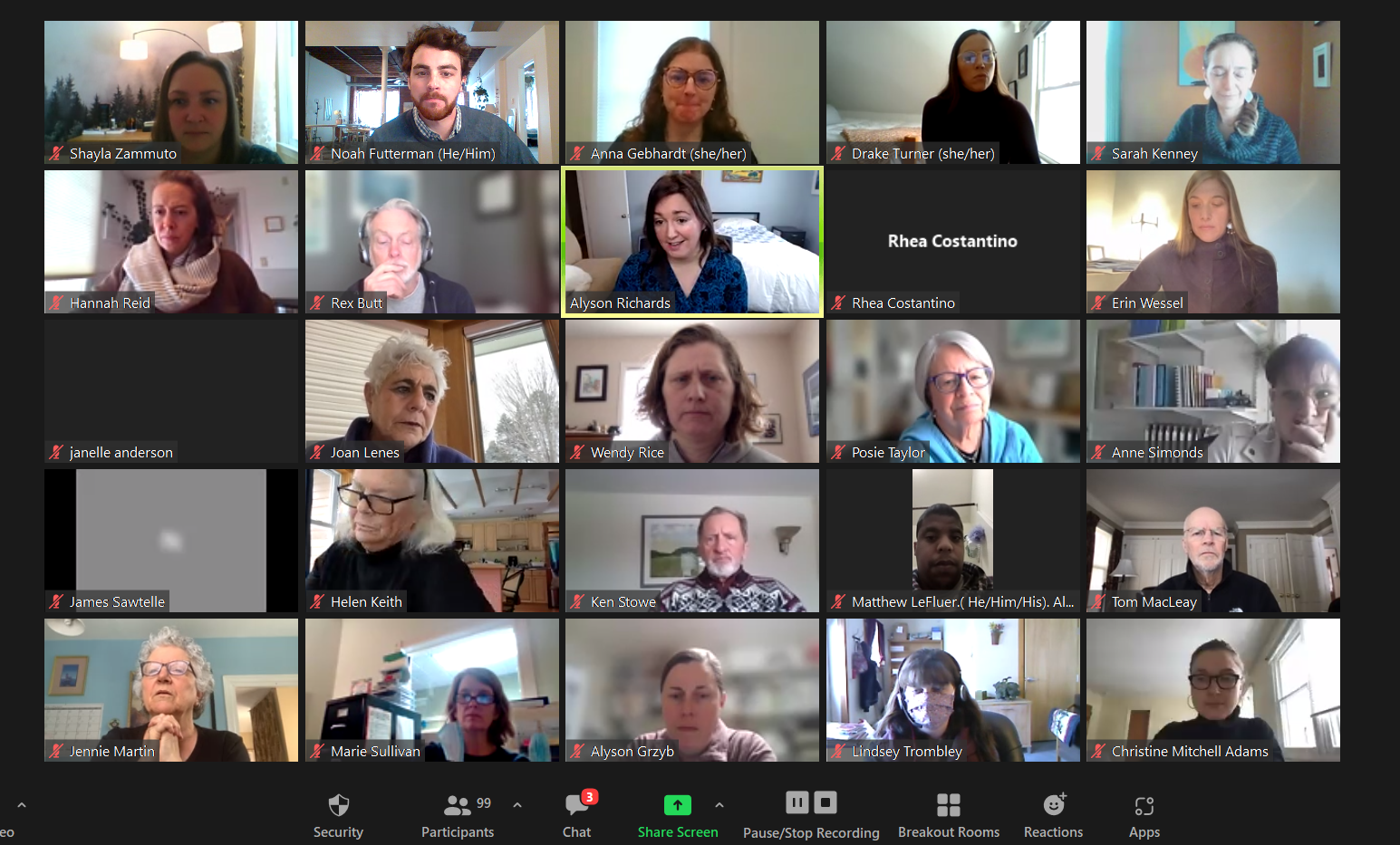 Then we had a mini-watch party featuring our 2:46 minute campaign launch video about the opportunity Vermonters have to lead the nation in transforming a broken child care system into one that meets the needs of every family. Watch the video here.
Before we discussed our 2022 policy agenda and our advocacy tools, we had a quick pep talk from child care champion and U.S. Congressman, Rep. Peter Welch, which you can watch here.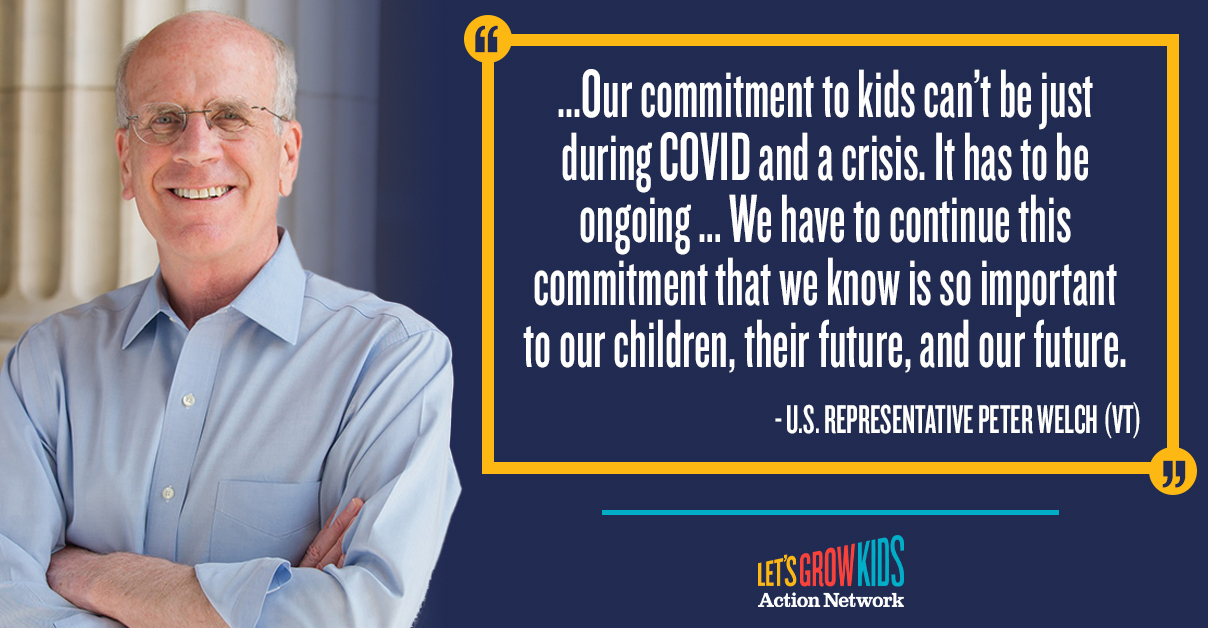 Next up was a presentation from Chief Policy Officer Sarah Kenney who shared our roadmap for change in the 2022 Child Care Transformation Policy Agenda. You can read more about it here.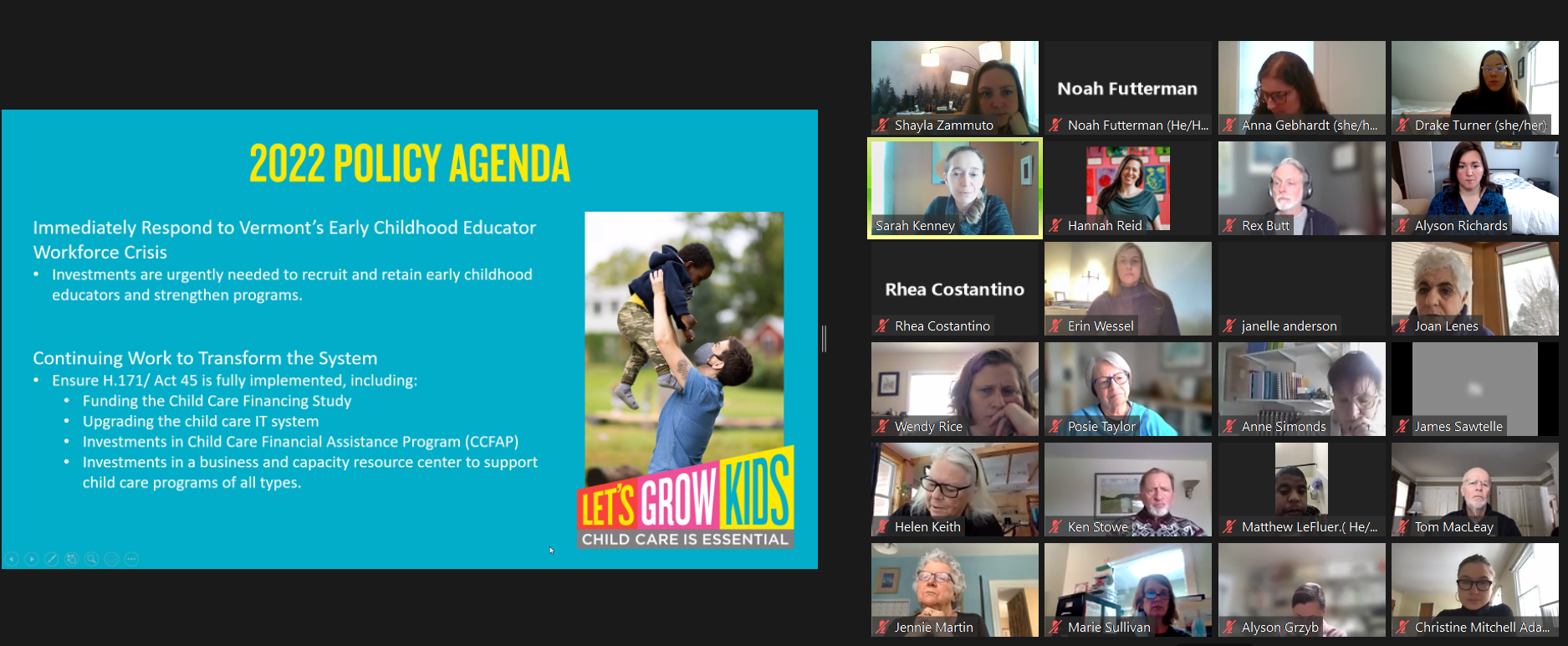 We then heard from Field Director Anna Gebhardt who provided a glimpse into all of our amazing ongoing advocacy work. She also gave a tour of LGKAN's new, ultra-easy Action Center – your one-stop-shop to get ALL the tools you need to be an effective advocate for child care in Vermont.
It wouldn't be a Let's Grow Kids policy briefing without words of inspiration and wisdom from a few of our child care super champs who have used their time, energy, and voices to successfully advocate for Vermont's children and families.
And finally, we provided a snapshot of upcoming advocacy opportunities within Vermont's Child Care Campaign! There are events taking place across Vermont – get involved here.
Thank you again to all our presenters, as well as every attendee who took the time out of their day – mid-week – to join us!