Blog: Vermont is Key to Solving America's Child Care Crisis in America
Dr. Alan Guttmacher
4 min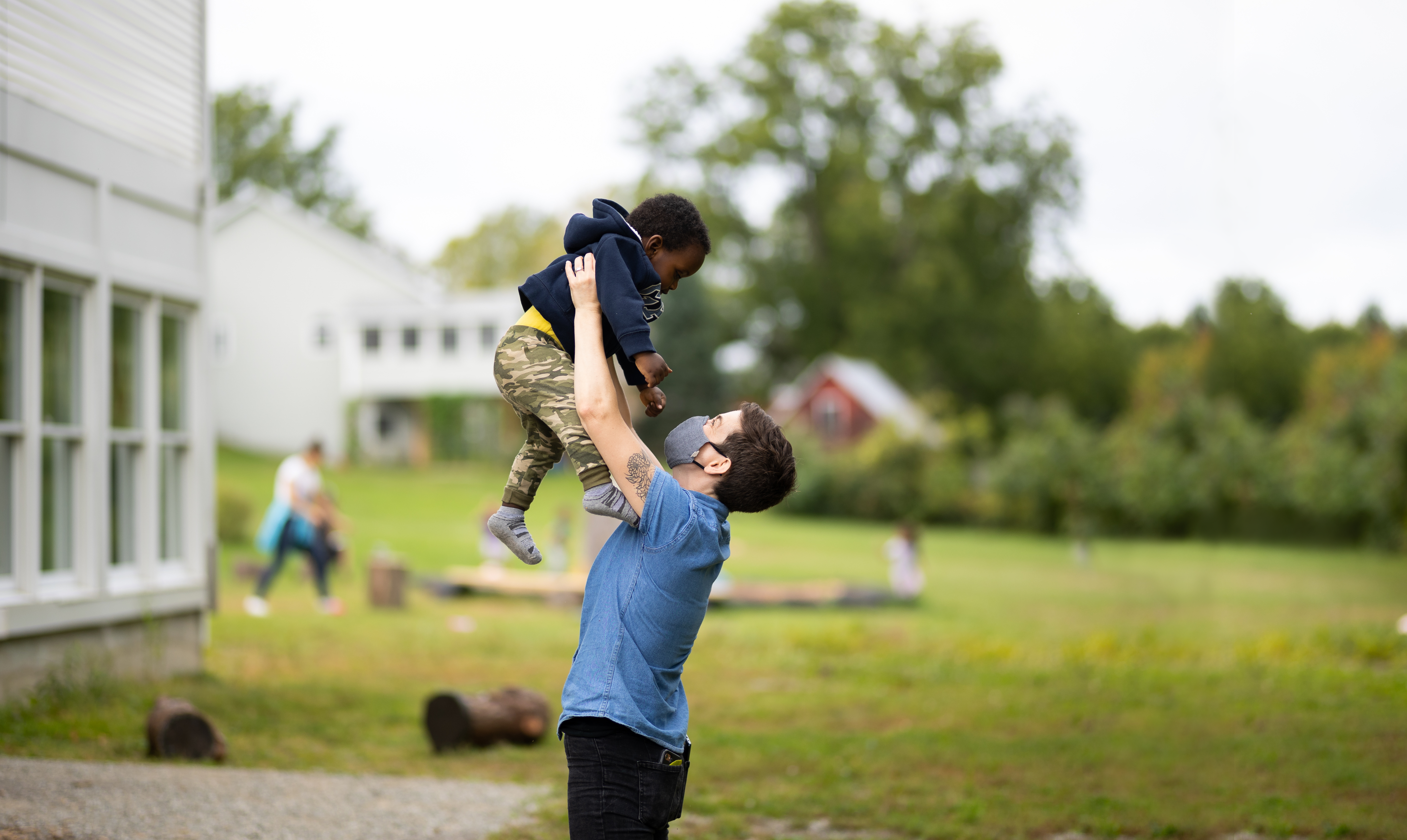 My name is Alan Guttmacher, and I am a pediatrician who has practiced here in Vermont. Having also worked on the national scene, including serving as the Director of the National Institute of Child Health and Human Development at the National Institutes of Health, I can state with confidence that Vermont – just as it has for many other groundbreaking social movements – is leading the entire country in the national movement to provide all children with high-quality, affordable, accessible child care.
As a board member for Let's Grow Kids, I've witnessed the impact of Vermont's Child Care Campaign and the difference it is making for Vermont children, families, businesses, and communities. And I am also painfully aware of the need for nationwide systemic change and the promise that success in Vermont represents for our entire country.
This week, I was excited to join Let's Grow Kids in hosting a timely and important conversation about what is finally being widely recognized as a child care crisis in America. We heard from national advocates, investors, and local leaders including Lynette Fraga of Child Care Aware, Marica Cox Mitchell of the Bainum Family Foundation, impact education funder Isabelle Hau, Lisa Klein of Impact Fellows Action Fund, Rob Lair of Hula, Chris Nelson of Mountain View Child Care, and of course, Let's Grow Kids' CEO Aly Richards. Our conversation reinforced how critical providing equitable access to affordable, high-quality care is – and what a historic opportunity we have in Vermont to cross the finish line and signal what's possible for all of America.
I came away from the conversation with three major takeaways, which affirmed my belief in the power of Let's Grow Kids and Vermont's Child Care Campaign to improve the lives of Vermonters, and ultimately, our entire country:
The Child Care Crisis is Solvable – especially in Vermont. Through Vermont's Child Care Campaign, Let's Grow Kids has built a movement of early child care educators, families, advocates, business leaders, and policy makers. The passage of landmark legislation, foundation of philanthropic support, layering of incisive 501c4 dollars for aligned political leaders, and strong campaign leadership mean that, with continued support, we have a clear path to victory in 2025.
The stakes are high. Too high to not double down in our support and advocacy for this work. Due to COVID-19 and its devastating effects, the impact of high-quality, affordable, and accessible child care has never been more evident. As biomedical, behavioral, and social science research has abundantly shown, such care is key to the brain development of young children and, when made accessible to all, plays a critical role in closing the opportunity gap for those children our society has too often left behind. We also know that access to a high-quality and affordable child care system is the foundation of a growing economy. Businesses simply cannot grow and thrive if their employees can't rely on quality care for their families. And that won't happen unless we establish a comprehensive system that values and fairly compensates early childhood educators.
Solving the child care crisis in Vermont – an inevitability – will have huge implications for our country. As one of the panelists in this week's conversation noted, quality early education not only changes outcomes but changes lives and communities. And, when we solve the child care crisis in Vermont, the lessons learned, innovative strategies developed, and demonstrated impacts will bolster the national movement, signaling to our country's leaders that this is possible. A win in Vermont is a win not just for our children, families, businesses, and communities, but for the entire nation.
As we heard from Let's Grow Kids' CEO Aly Richards during our conversation this week, we still have so much work to do, both in Vermont as we approach our 2025 end date, and across the country as we build awareness and transform child care state-by-state. But that work is now doable in Vermont and, with success here, soon will be nationally.
If one cares about children – and the adults they become – now is the time, child care is the issue, and Vermont is the place, for us to invest the energy, wisdom, and resources necessary to bring this truly historic effort across the finish line.
Written
Apr 28, 2022
by Dr. Alan Guttmacher