Blog: Here's what was Said about Child Care During the FY23 Public Budget Hearings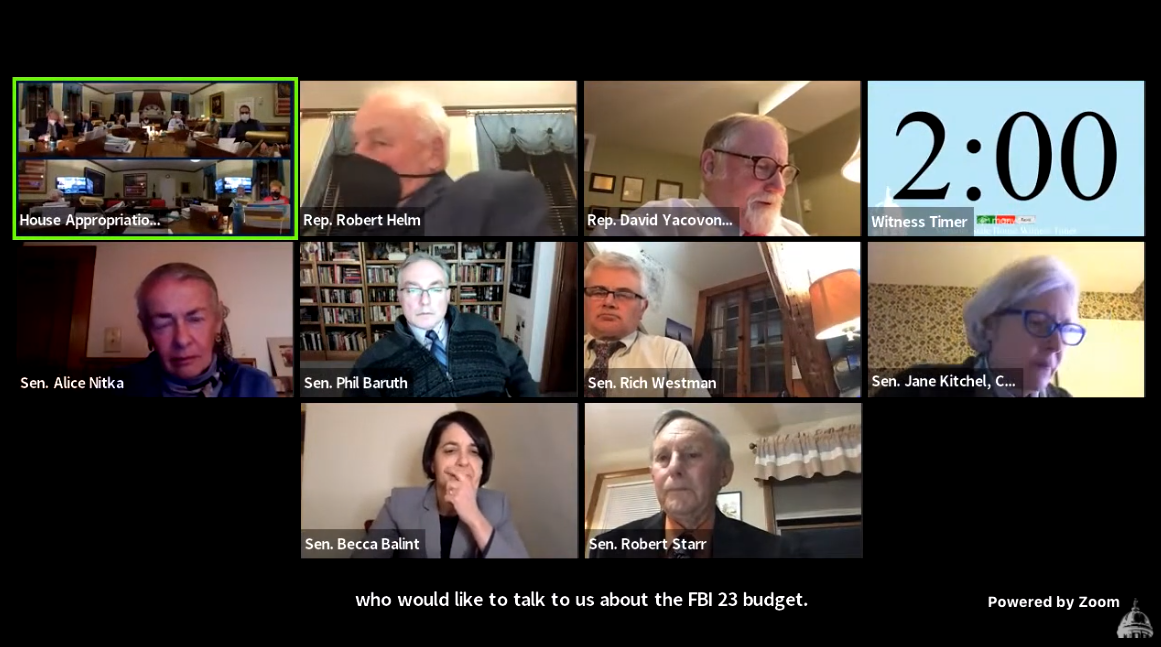 In case you missed it, this week, the Vermont House and Senate Appropriations Committees held hearings for members of the public to make their voices heard on what they want to be included in the Fiscal Year 2023 Budget which is currently being considered by lawmakers.
FYI – You can watch/rewatch the budget hearings here.
We tuned in to listen to what was said about child care. Throughout the hearing, we heard from community and business leaders, parents, and early childhood educators.
Here's what stood out:
Sean Larkin, CEO of OnLogic in South Burlington: "We need to invest in our child care professionals so we can have an economy that works for everyone."
Christina Goodwin, Executive Director of Pine Forest Children's Center in Burlington: "VT's child care system needs public investment to survive & early childhood educators need & deserve the kind of public funding we invest in K-12 educators. It is time we bolster the ECE workforce."
Linda January, Executive Director of Otter Creek Child Center in Middlebury: "If the pandemic has done nothing else it has shown VT how incredibly valuable early childhood education services are. I ask that you think creatively about how VT can support the early childhood workforce now."
Wendy Krygier, parent and Director of Woodstock Nursery School: "The times I was forced to close my school over the last month, created ripple effects throughout our community. It's time to recognize that early childhood education programs are the foundations of our communities."
We need to give a shout out to Dr. Lou DiNicola, longtime pediatrician and former leader of the American Academy of Pediatrics VT chapter who said during his testimony, "Early childhood education is an investment that lasts a lifetime."
It was also nice to hear from Tina Zuk, Government Relations Director for the American Heart Association, who advocated for early childhood education, as she flagged for lawmakers that a healthy early start to life is critical to heart health.
Thank you to both the House and Senate Appropriations Committees for holding this joint hearing and listening to the important voices, especially those advocating to improve Vermont's child care system.