Blog: Child care bill advances to FULL SENATE!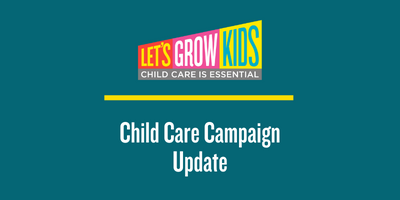 S.56 — the 2023 child care bill — is headed to the FULL SENATE for a VOTE!
This vote will be monumental for Vermonters, as S.56 will make child care more accessible and affordable for thousands of Vermonters and will improve compensation for early childhood educators. This bill brings us as close as we've ever been to solving the child care crisis!
Now, we need you to pick up the phone TODAY and call your State Senator(s) to urge them to vote YES on S.56. If you've never called the State House before, it's easy:
Dial (802) 828-2228.
Tell them you'd like to leave a message for your Senator(s). Say you want them to support S.56, the 2023 child care bill (and give a reason if you'd like). (You can find your Senators here.)

Provide information as prompted.

[Once you've called and left a message for your Senators, let us know here.]
Make no mistake: We've reached this pivotal moment because of your hard work and dedication!
Thanks to your advocacy, our Senators know that passing this bill is critical for Vermont's youngest children, their families, early childhood educators, and our economy! So please, take action with us again TODAY by urging Senators to vote "yes" on the child care bill and bring us one step closer to solving this crisis!
Your advocacy is working, but we still have further to go. There will be many opportunities in the coming weeks to weigh in on S.56 as it moves to the House, but we need to start with a strong vote in the Senate. Thank you for taking action today!