On the Reopening and Operation of Child Care during COVID-19 (a Let's Grow Kids Position Paper)

Vermont's support of child care programs to date has set a standard for the nation in how to sustain this critical industry while balancing public health concerns. As Vermont meets its COVID-19 response benchmarks and begins to reopen, child care has an important role to play in meeting children's developmental needs and supporting working families. While some kids will need continued physical distancing, others need the safe and stimulating environment that their child care programs provide. State and federal funds should be dedicated to ensuring child care programs can focus on safely serving children and families while taking steps to strengthen the child care system long-term.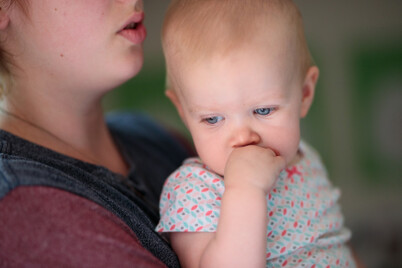 As Vermont plans for reopening, Let's Grow Kids is gathering questions, suggestions, and concerns from the field and lessons from other states and our national partners to advise policymakers, early care and education programs, and families. In light of what we're seeing and hearing, we emphasize the need for ongoing targeted supports for child care programs as well as sufficient information and time to plan and prepare for reopening. We also know that much has been learned through safely providing child care to over 1,000 children of essential workers and that our state's Department of Health is committed to ensuring Vermont's response is science-based, informed by the latest data, and incorporates best practices for child development. Below please find our proposed solutions to some of the challenges faced in reopening and running child care programs during COVID-19.
Recommended Solutions
Structure "Restart" Grants to offer Child Care Programs and the Families They Serve Flexible Support
We are concerned that $6 million will be insufficient to support reopening costs for both child care programs and summer day camp programs, because the challenges facing Vermont's child care programs and the children and families they serve are so great at this time.
To help alleviate financial pressures on child care programs and families, the state should set aside at least $6 million for child care programs—with additional funds for summer day camps—in a grant program that would provide reopening grants for child care programs to help cover increased operating expenses, so that they do not have to raise tuition rates through the end of 2020.
Grants should be based on a formula, as opposed to an application process. Full grants should be available to all programs opening before July 1, since guidance will come less than three weeks before June 1, which may not allow adequate time for programs to train staff, make facility upgrades, and prepare for reopening. The formula should take the program's licensed capacity into account. Funds should be distributed by June 1 to programs reopening before July 1.
While these funds should be prioritized for programs opening in June, they should continue to be available on a pro-rated basis for programs opening later this summer.
Funds should be distributed up-front, in a lump sum, in order to support child care programs in covering on-going expenses without having to take out lines of credit to cover short-term needs.
Grants should be provided without requirements for enrollment/wait list procedures. Many families will not choose to send their children to care, based on work situations or underlying health conditions of children or family members. Programs must be able to navigate these situations individually with families and should be able to keep families enrolled, but not attending, as long as it works for the program and family.
Allow Child Care Programs to Source Personal Protective Equipment Through Vermont's Procurement Process
Like health care providers, Vermont's child care programs should be able to source personal protective equipment (PPE) for their staff through the state's procurement process. The increased cost of PPE is a significant hurdle but finding available PPE may be an even greater challenge.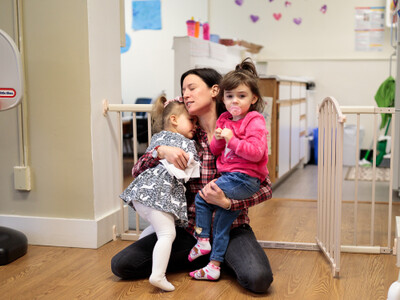 Continue to Make CCFAP Payments to Child Care Programs Based on Enrollment Instead of Attendance
Currently, CCFAP payments to child care programs are being made based on enrollment instead of attendance; it has been announced that this will end on May 30th. In order to support families with varying health and employment needs, it will be important to continue making CCFAP reimbursement payments to child care programs based on enrollment instead of attendance for at least several months as families navigate how and when to increase contact with others.
Increase Wage Supports for Early Childhood Educators
Early childhood educators working at programs that have remained open, as well as those that will reopen, are on the frontlines of exposure to COVID-19. Additional CARES Act funds should be allocated to extending supplemental pay for early childhood educators through the remainder of 2020.
Even before COVID-19, recruitment and retention of early childhood educators was a challenge. Given that many early educators may not be able to return to their jobs due to their own health concerns, it is essential that early childhood educators are supported to remain in their roles.
Develop Necessary Infrastructure
The IT system that currently supports Vermont's early care and education system and CCFAP is significantly outdated, and in recent weeks, the IT system has made it much more difficult for the state to perform necessary functions to respond to the crisis, such as identifying child care programs willing to serve essential personnel children and getting stabilization payments out to programs. With a $6 million, one-time investment through CARES Act funds, the state can purchase and implement a new IT system to effectively administer Vermont's ECE system through the COVID-19 recovery period and beyond.
With a June 1, 2020 reopen date approaching, now is the time to act. We urge Vermonters to contact your state legislators and administration to thank them for their strategic investments in child care during the COVID-19 crisis and encourage them to continue prioritizing high-quality early care and education in Vermont. AND THEN contact your US Senators Patrick Leahy and Bernie Sanders to thank them for their commitment to ECE, and ask them to please do whatever they can to increase funding for child care in the #HEROESAct from $7 billion to $50 billion.


Contact Your Legislators
Written
May 14, 2020
by Let's Grow Kids