Why I Joined the Let's Grow Kids Manchester Action Team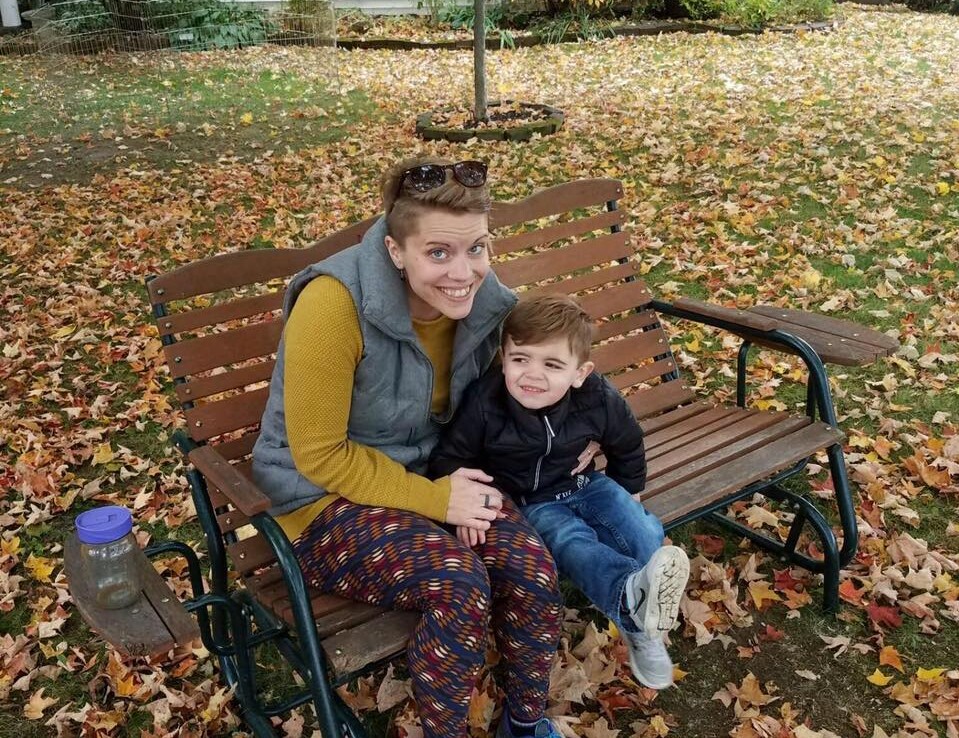 My name is Jennifer Galusha. I work in Manchester Center and I'm a single mother of an amazing, intelligent and imaginative soon-to-be 3 year old boy. I love watching his curiosity drive him to explore and learn new things. His favorite color is orange so when I pick him up from child care, I always know to look for the art project utilizing the most orange. And he loves to talk and ask me about my day and then share stories from his day at child care.
My son has been at his child care center since he was 3 months old. I know the experiences he has in these early years will impact his ability to succeed in school, in relationships and in life. Whenever I'm not able to be around to ensure those quality early learning experiences, it's important to me that he receive care from someone who can, which is what he gets from his child care. I fell in love with the facility and program from day one—we both did. He and I adore all of the teachers there and he has a special bond with each one. They nurture and encourage each child's uniqueness, allowing the children to learn at their own pace. I know my son is in good hands.
The peace of mind I feel when dropping off my son at his child care, though, is disturbed every day by the financial stress I feel about my checking account. Quality child care is expensive and I can feel the financial and emotional weight of each check I write. Even with the 10% tuition assistance I receive through the Child Care Financial Assistance Program (CCFAP) and the child support I receive from my ex-husband, it's a constant struggle for me to afford child care, my student loan debt and all of our living expenses. And it's not because I only have one income—before our divorce, my ex-husband and I struggled to pay for child care because we earned enough to not qualify for tuition assistance. Let me repeat:
We struggled to afford child care because we earned a little too much to receive help from the state to pay for child care!
Once I had my son, I began to realize our family's struggle mirrored the struggles of families from all economic backgrounds across the state. Child care is expensive and it's forcing Vermonters to ask tough questions like:
"Can we afford to give our child a sibling?"
"Do I leave the workforce or do I work two or three jobs and never see my children?"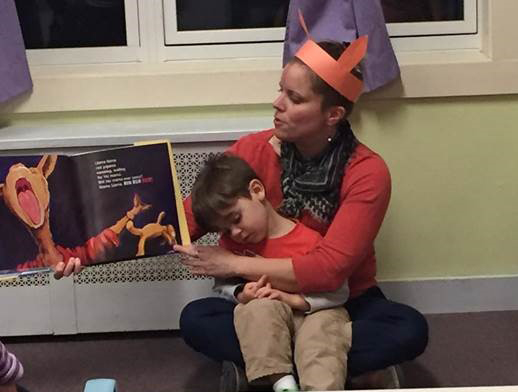 But the solution isn't for child care providers to slash their prices. Many of them are just scraping by, too, with the average annual salary for a child care worker in Vermont being just $26,650—often without benefits. This is less than Vermont's livable wage. And even if child care was affordable, it's still really difficult to find. According to the Stalled at the Start report in 2016, here in Bennington County, 65% of infants and toddlers likely to need care do not have access to high-quality programs and it seems like it has become more challenging since then. It's even worse statewide where 79% of infants and toddlers likely to need care do not have access to high-quality programs.
This isn't just the Galusha family's problem. And it's not just Manchester Center's problem or Bennington County's problem. This is Vermont's child care challenge and it's why I joined the Let's Grow Kids Action Team in Manchester.
Let's Grow Kids Action Teams are made up of parents, providers, clergy, business owners and community members around the state who are committed to developing their personal skills as advocates for high-quality, affordable child care. The teams are designed to play a leadership role in each community by organizing to take actions like:
Talking to community members at local events
Encouraging Vermonters to share their personal child care challenge stories with legislators
Writing letters to the editor in support of high-quality, affordable child care
Organizing trainings
Registering people to vote in their community
Keeping high-quality, affordable child care on the political agenda at legislative and candidate forums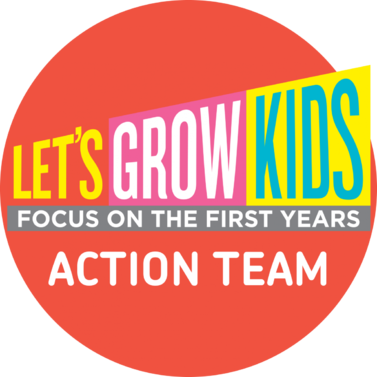 The Manchester Action Team has written letters to the editors of our local papers and contacted our local legislators. My hope is to be able to help plan or volunteer for events in the Manchester area to continue to raise awareness about Vermont's child care challenges and to educate the public about how even parents and providers from what appears to be an affluent community still need help.
My voice can be powerful on its own, but the Action Team is amplifying it so that I can be heard statewide. And with 13 other Action Teams around the state, it will be impossible not to hear our collective voice!
I'm excited for this opportunity to make a difference, to help bring about real, positive, lasting change, and to help ensure that all Vermont children are given the strong start and opportunity to succeed in life they deserve. My only question is, who wants to help?
Please join your local Action Team today by clicking here! And then tell everyone you know—on social media, in an email and in person—why you're standing up for Vermont's children!
Sincerely,
Jennifer Galusha
Manchester Action Team