Two working parents and still can't afford child care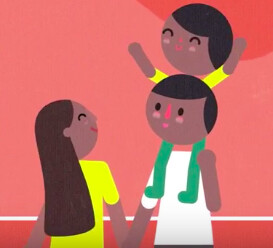 My husband and I found out we were going to have a baby on the day we moved from Pennsylvania to Underhill, VT. It was unexpected news, but we were excited about our new lives in Vermont, the new jobs we both had waiting for us, and the idea of starting our family in Vermont.
We now have two children (an infant and a toddler) and the child care crisis in Vermont has left us with no good options. Initially, we worked opposite schedules so that we wouldn't need infant care for our oldest, but when my husband needed to leave that position, we had to find child care. I began to research the subsidies offered through the Child Care Financial Assistance Program, but that was also a dead end. We could get $20 a week for subsidy, which was nowhere near what we would need for child care. To make matters worse, we only overlap two days so we don't need a full week, but it's impossible to find part-time infant care.
We've tried a number of child care settings for our kids, but the only situation we could afford is to pay a babysitter in the neighborhood who is not licensed or registered. This is less than ideal! We don't have the stability or high-quality care of a regulated home or center, which sometimes puts my own job in jeopardy.
I considered going into the child care industry myself, so I could have a job where I could also take care of our own children, but it wasn't financially possible.
I'm disappointed and surprised that it's possible to have two working parents, and still not afford child care. If our family had child care we could count on, it would be less stressful. We wouldn't have to worry about getting to work on time and then possibly losing our jobs. And we would know that the kids were well taken care of.
~Lauren S., Underhill