Training: Injecting Quality into Your Family Child Care Business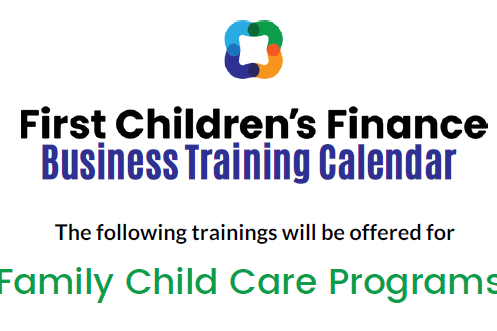 Explore new opportunities for quality in your individual professional development, program offerings, and business operations. Using the case study of Angie's Daycare – walk through Angie's own evaluation of where she is at and how she can improve her outcomes with quality.
6:00 to 8:00 p.m.
February 28th, 2022
Register here: https://us06web.zoom.us/meetin...
This Month's Events
No Events Scheduled This Month