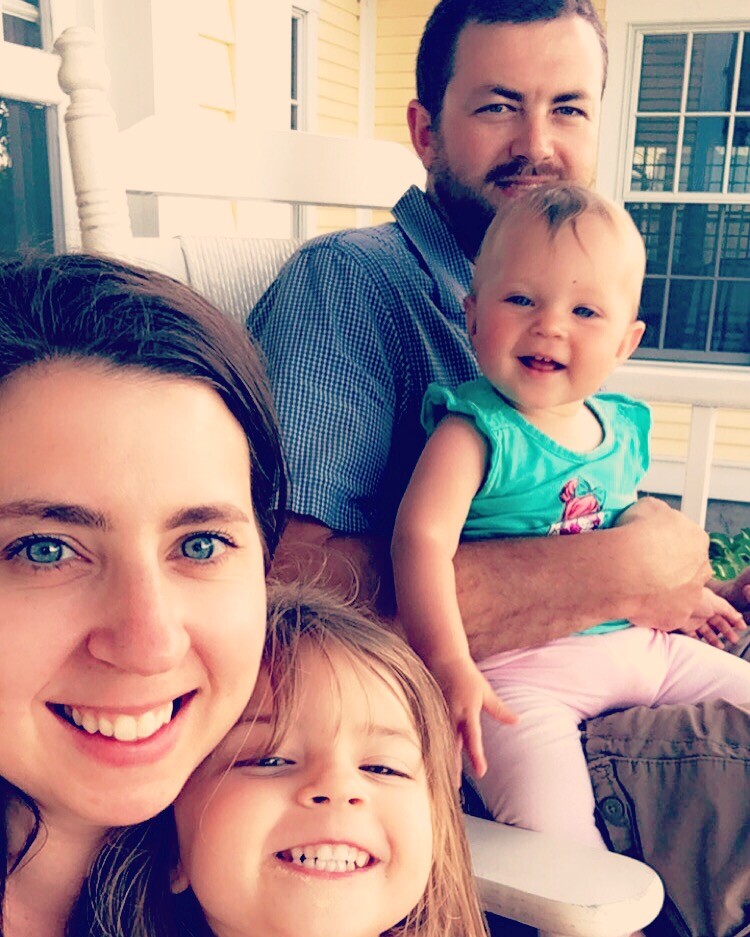 This following is a letter to the Blue Ribbon Commission on Financing High Quality, Affordable Child Care.
To the Blue Ribbon Commission:
My name is Jackie Kempton and I am the mother of two girls, living in Peacham, VT. I wanted to share with you my story about child care in hopes that this would better inform the state about the issues that Vermonters are facing with affordable childcare.
For the greater part of 2012, I was pregnant with my first daughter, Chloe Ann, born in October. Being a first time mom, and working full time, I had just assumed that I would return to work once my maternity leave was up in December. I had saved as much vacation time as possible so I could spend more time with my daughter after maternity leave. My husband, William, is a 3rd generation dairy farmer in Peacham, VT. Chloe would be the first grandchild for his and my parents. For the duration of my pregnancy, I was working full time in the accounting department for Cabot Creamery. I loved working and earning a wage to contribute to our combined income. It never crossed my mind that child care would be an issue when Chloe was born. Around the third trimester, I decided that we needed to start researching daycares. A lot of moms had told me that if I was going to put my baby in daycare, a lot of the state registered ones weren't accepting infants, slots were already filled.
I started out by going to the state website. I was surprised at first to not find very many daycares in a close vicinity to my home. I thought to myself, "okay, I'll have to travel some, but we'll make it work." We found 2 home daycares that were state registered in the next town over. I made some phone calls and decided to tour them when my daughter was born. I also decided to just "drop in" to see what a normal day would be without them knowing I was coming for a visit.
I wasn't overly surprised at the situation and I felt comfortable with my daughter at a particular home daycare in Danville, VT. We then discussed price. Both my husband and I are college educated adults. We both worked 40-50+ hours a week to make a livable wage in Vermont. When we sat down to budget everything, we figured that if I went back to work, it would be for the benefits only. The majority of my paycheck would cover the cost of the daycare...for one child. We couldn't believe it. How is this possible? Why would I work, to have someone else raise my child, just so we could have health insurance? How is this fair? How is this right?!
December arrived and William and I decided that if my whole paycheck was going to go to daycare, that I should just stay home, raise my daughter and he would take us on his health insurance ... thankfully. I never have once regretted that decision. My daughter will be 4 in October and we have a 1 year old now as well. I plan to stay home with my second daughter until she goes to preschool.
I guess what I would like to convey is that some days, I wake up and feel like I'm not living up to my potential. I could be more "comfortable" and contributing financially to our household, but the resources in the state of Vermont don't make that feasibly possible. I wouldn't go back and change my decision to be a stay at home mom, but I surely did not expect to have so much stress and worry about childcare, when I should have been focusing on the most important milestone of my life--the birth of my first daughter.
I hope that someday, childcare providers can be compensated much more than they are now, because they deserve it. Writing this as a mother who had earned $0 for the past 4 years ... the childcare issue needs to be fixed.
Thank you for reading this and I hope the meeting goes well on Monday.
~Jackie Kempton