The election is over but our work is just beginning
We're looking forward to making history with you. Starting today.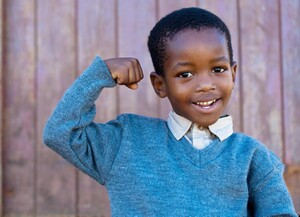 Giving our children a strong start is something that unites us all. Our collective work to create real and lasting change for Vermont's children and their families is arguably the most important work we can do today for a better future.
Working to achieve high-quality, affordable child care is about many things, but what underpins it all is: hope, fairness and equality. These values are the pillars of Vermont's strength and what bring us together as neighbors and communities.
We all share in the responsibility to Vermont's children, to show them through action that we value them as developing young citizens. It's incumbent on us to call for change; to end the injustice our children experience when a quality early education is inaccessible; to end the inequality that highly skilled providers experience when a livable wage is out of reach; and, above all else, to remain strong and steadfast in our calls for change.
At the root of change is ensuring that our children are loved, nurtured and cared for so that they have a strong start to life. High-quality, affordable early care and learning is not the only answer, but it is one of the great equalizers and the antidote to many of our social and economic challenges.
We are a small state with a history of working together to solve our problems. With your help, we will shape the Vermont we want to see. You have already created incredible movement.
Thanks to your actions and calls for change, our newly elected governor, Phil Scott, has stated his commitment to children and to high-quality, affordable child care. We congratulate him on his win. We know that he listens to Vermonters and cares deeply about our state. We look forward to working with Governor-elect Scott to achieve high-quality, affordable child care for the next generation of Vermont leaders.
Now, it's time for us to get organized, roll up our sleeves and get to work. You can start by signing the Petition.

We look forward to making history with you.
As always, we thank you for your support,
~The Let's Grow Kids team
Note from Let's Grow Kids: We invited all Vermont statewide major party candidates to share their perspectives on the need for high-quality, affordable child care in Vermont. Phil Scott's statement is below.
High-quality, affordable child care is very important. The most credible research science available confirms it. With a child's brain developing rapidly within the first five years, it's important to make smart investments in early learning opportunities, specifically from birth to three when pre-school programs are not available.
My priorities—to grow the economy and make Vermont more affordable—work hand-in-hand with the initiatives we'll design for working families and Vermonters with young children. As governor I will focus on attracting more families to our state. This will improve our economy, wages will rise, and there will be more Vermonters to share the burden of funding essential government services and investments in our future. My goal as governor will also include helping Vermont families keep more of their income and that the cost of doing business in Vermont decreases—this helps all parents and child care providers.
We need to address this problem on multiple fronts. First, we can aggressively market Vermont and provide incentives to young people to move here to work and start a family. One of the best ways to do that is to ensure a robust network of high-quality and affordable child care. The second incentive to attract working families is to expand innovation and choices in education. Young families should look to every region of Vermont as having abundant educational opportunities for their children. Third, I will support the accountable implementation of Vermont's universal pre-kindergarten law, Act 166, and build upon its likely successes. I think the law approaches the issue of affordable child care the right way by building public/private partnerships to ensure that children have the best possible opportunities and parents have choices. However, many questions have been raised about the equity of the law. I do not think it is enough and I will work with the legislature to craft reasonable and affordable solutions that prioritize early education without raising taxes.
Scott also participated in a gubernatorial candidates panel focused on early childhood and answered questions related to child and family policies; economic development and early childhood; and the state budget. Click here to watch a video recording of the October panel discussion and to hear more details about our next governor's vision for Vermont's youngest children.
Written
Nov 9, 2016
by Let's Grow Kids