Nina LeMieux: Affordable child care is essential to living and working in Vermont
[See below for an update from Let's Grow Kids.]
Two months ago, I told Vermont legislators the story of how I lost my job, my life savings and my apartment after I lost access to child care.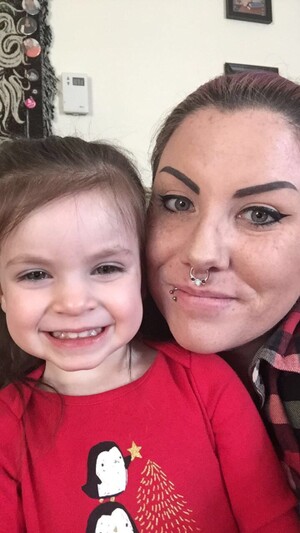 It all started in January 2017 when my child care provider suddenly closed her doors. I was a full-time state employee and single mother of three children; not working wasn't an option but I couldn't get to work because I couldn't find child care. I was forced to leave my job and begin collecting welfare and food stamps. I burned through my life savings and retirement within a few months. Then I had to give up our apartment and live with friends. I became severely depressed.
More than two years later, I've found child care, we moved into our own place and I'm working part-time. But I'm still recovering from these setbacks — financially and emotionally. When I testified before the Legislature in April, I wanted legislators to understand the devastating ripple effects of Vermont's child care crisis on working families like mine. They were listening: In May, legislators passed a budget including $7.4 million in child care investments.
This funding will make quality child care more affordable for families like mine by raising the levels of child care financial assistance for eligible families. The increased assistance will mean an extra almost $300 in my family's budget. That extra money could help me buy much-needed summer clothes for my children without worrying about how I'll pay rent the next month.
I'm grateful for the child care investments legislators approved this session but I also know we have a long way to go in making quality child care accessible and affordable for all Vermont families who need it. I have so many friends and co-workers who currently "make too much" to receive financial assistance and they are spending more than half of their monthly income on child care. Others, like me, have had to leave good-paying jobs with benefits when they simply couldn't find or afford child care. I know child care providers, like the woman who cared for my children who had to suddenly close her doors two years ago, who can't earn a livable wage.
My own situation is far from secure. I'm working as a temp employee 30 hours per week with no benefits or paid time off and I'm making more than $5 an hour less than I was earning at the full-time, full-benefits job I had to leave when I lost child care.
When I was out for several days because my daughter and I both had the flu, my paycheck that period was $600 less than usual but I still had $400 in child care co-pays and all my other bills to pay. I'm living on the edge: I no longer have savings to draw from so any setback like this puts my family further in debt.
I am a hard-working young professional choosing to raise my family and build my career in Vermont. But it just won't work without access to quality, affordable child care. And I'm not alone. If you can't afford child care, you can't afford to live and work in Vermont. It's that simple.
This legislative session was an important first step in addressing Vermont's child care crisis. While I still have fears about the future, I'm also hopeful because our policymakers are listening. I encourage others to share their child care stories with legislators. Together, we can make Vermont the best place to raise a family.
Nina LeMieux is a single mother of three and a program technician for the Vermont Department for Children and Families. She writes from Barre.
Click on the media outlet names below to read this commentary on the associated websites:
Note from Let's Grow Kids
Tragically, Nina LeMieux passed away suddenly on Saturday, January 18, 2020, at the age of 30. Nina was a powerful advocate for Vermont's children and families, and her impact on the state's early childhood system will be felt for years to come. The staff of Let's Grow Kids are heartbroken for Nina's family and most especially for the three young children she leaves behind, Billie, Boston, and Brightlynn. Those wishing to, may make a memorial contribution for her children through "The Three B's Future Fund," established at the Members Advantage Community Credit Union (265 South Main Street, South Barre, VT 05670).
Written
Jun 13, 2019
by Nina LeMieux