Finding affordable child care in Vermont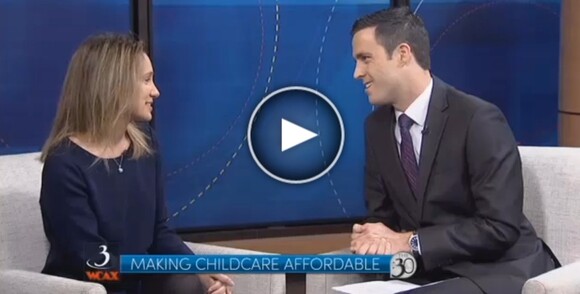 BURLINGTON, Vt. - What will it take to improve child care options for working moms and dads across Vermont? And is it affordable?
A Blue Ribbon Commission tasked with tackling the topic recently released its findings. Chairperson Charlotte Ancel appeared on "The :30" to tell us more. Watch the video to see.
Written
Jan 3, 2017
by Keith McGilvery