My Independent Kindergartener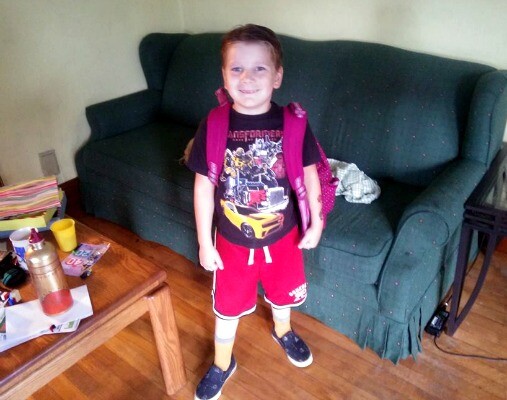 Gabriel started kindergarten at Newport City Elementary yesterday, and this is what he said, "Mommy do you have to come with me? Can you just drop me off? It's ok....really, I've got this." He actually requested that I NOT stand in line with him to bring him to his teacher.
Gabriel had the privilege of attending a five star early childhood program at Creative Minds Children Center for four years of his young life, as well as two years with the North Country Supervisory Union's Early Childhood Program. He has thrived and benefited from his quality early interactions with consistent and caring providers. I am so proud of him—even though my feelings are just a little tiny bit hurt that he doesn't need me that much on his first day of kindergarten!
Thank you Miss Liz and Miss Elizabeth. Thank you to all the caring people who provided so much stimulating and mindful care from age 1 to 4. You know who you are! He is independent and confident and ready for school!
~Colleen D., Newport, VT