I Can't Stand Idly By In The Face Of Inequity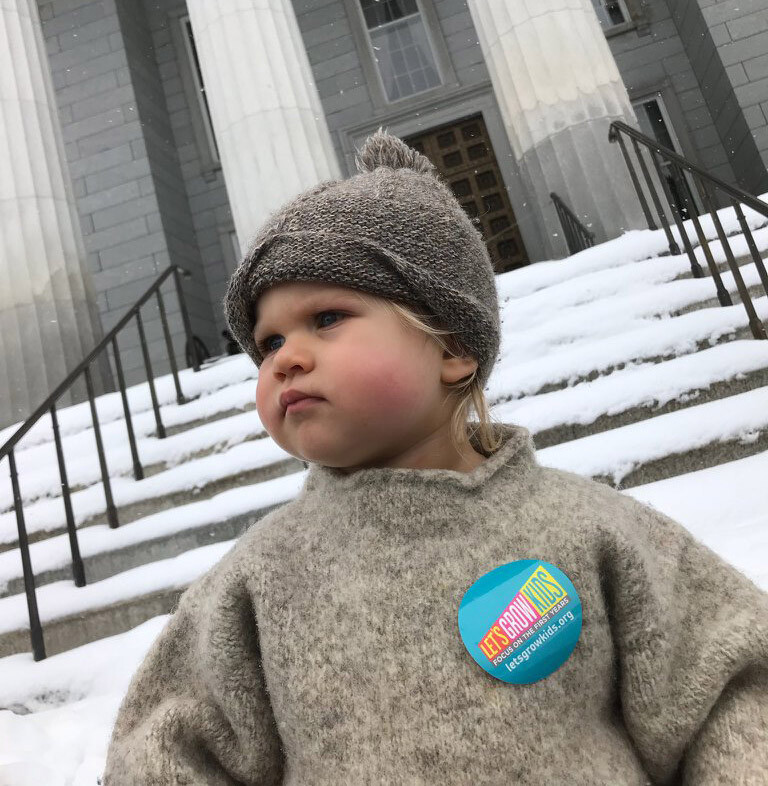 In 2016, after a full calendar year of searching for an infant spot in Burlington, I re-entered the workforce without care for my daughter. Out of desperation, I hired a full-time nanny even though I knew my family could not afford one. After a few months I eventually found an infant spot with an in-home provider who, fortunately, is able to provide high-quality care. But the truth is, even if the care was of poor quality, I would have taken the spot anyway. I would have taken anything.
But as difficult as this situation was for my family, it was nothing compared to the experience of the other family; the one this story is really about: There was another family who desperately needed that infant spot; another mother who needed to get back to work. The only difference between us was that I had the support of my employer to immediately respond to the opening and the means to write a $50 deposit check. Her boss wouldn't let her out of work. She didn't have the $50.
I can't stand idly by in the face of inequity. Can you?
That's why I'm showing up in my community as a champion of affordable access to high-quality child care. It's why I hope you'll join me by signing up for the Let's Grow Kids Action Team in your area.
It's time we team up to champion the strengths and importance of early childhood education and care. The future of Vermont depends on it!
Sincerely,
Roxanne Vought
Chittenden County Action Team member