We Can't Let This Report Sit on the Shelf
Rachel Hunter, registered family child care provider, Springfield, VT
5 min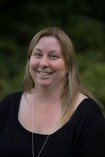 Rachel Hunter is a registered family child care provider in Springfield. She has worked in the early childhood field for 15 years, is a mentor in Vermont Birth to Five's mentoring program, participates in the Springfield Building Bright Futures Regional Council and serves on the Blue Ribbon Commission on Financing High Quality, Affordable Child Care.
I opened my very own registered family child care program in February 2001 after discovering that my 2 ½ year old daughter had been receiving substandard care. Though this decision turned my life upside down, I haven't regretted it for one single second. In 15+ years, I have provided a safe and healthy learning environment not only for my own children, but also for nearly 100 of Vermont's children, giving families peace of mind as they head to work each day.
I have truly enjoyed watching the children grow and develop into confident, loving, young people. My biggest joy has been to see the wonder in their eyes as they master a new skill or task-to see everything come together and the pride they feel when they kick a ball, write their name and even tie their shoes. The milestones continually present themselves and their mastery is a gift.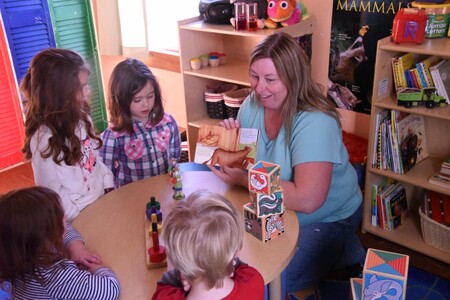 Unfortunately, throughout my time in the child care field I have heard so many heartbreaking stories about the challenges families face every day. Parents are struggling to meet schedules, health needs and also the financial constraints of day-to-day life, including the insurmountable expense of quality child care. And then, regardless of funds, many families are unable to find child care from the limited number of programs available to them. This forces families to make tough decisions - decisions they never thought they would have to make. Sadly, Vermont's early childhood system does not meet or measure up to Vermont's workforce needs - leaving a significant deficit at the expense of our children.
Most recently, a family in my program spoke to me regarding a potential second child. Before committing to increasing their family size, they needed to know what the financial burden would be. When learning what a second child care slot would cost, they realized this was a hardship they could not endure. I felt a loss for the child that would never join us, for the circle time seat that would never be used and - for the family - a celebration that would never come. But I had to ask myself, how can I reduce rates more when I'm already setting a fee much below that of neighboring programs and trying to make due with existing materials and curriculum supplies? How is it reasonable to expect Vermont's child care providers to subsidize the child care system?
As an early childhood mentor for the statewide initiative Vermont Birth to Five, I have also seen the challenges providers face: not making a livable wage, unable to afford resources and professional development they need to provide quality care, and struggling to navigate Vermont's current support services.
It's for these reasons that I joined Vermont's Blue Ribbon Commission on Financing High Quality Affordable Child Care in July 2015. The BRC was tasked with making recommendations on how to ensure all Vermont children and families had access to high-quality child care at an affordable rate. As a representative of licensed and registered home-based child care programs, I helped to shine a light on Vermont's child care challenges by drawing on my firsthand experience as a provider as well as from the 140+ Vermont programs I have connected with in my work as a mentor.
For more than a year now, the Commission has studied this issue in-depth:
We learned about the early childhood systems in other states and countries
We formulated a bar by which to measure quality
We analyzed expenses and basic needs assessments to determine what providers needed to charge
We looked at what was reasonable for families to pay
We brought in experts from the early childhood field to address topics as well as concerns, and sought insight from the National Association for the Education of Young Children
The BRC is set to submit its report and recommendations for financing high-quality, affordable child care to the governor and Legislature in the coming days. We still have a lot of work to do, but this is a great start, and it has a very real chance of positively impacting our work, the families we support, the businesses in our communities and Vermont as a whole.
Summarizing the importance of the Blue Ribbon Commission's report and recommendations is as simple as looking into a child's eyes. When you see the future and wonder in children's eyes, it's impossible to tell them it doesn't matter where they spend their day, the experiences they have, or the education of their caregiver. Their experiences will shape their lives and our future generations, and it is our duty to ensure those experiences are quality ones.
Please pay attention to the release of the Blue Ribbon Commission's report! Tell your friends and families about it. We owe it to ourselves and to our children.
Written
Nov 23, 2016
by Rachel Hunter, registered family child care provider, Springfield, VT