Standards for High-Quality Child Care, Part 1: Relationships
Ellen Drolette, owner of Sunshine Daydream Child Care, mentor for Vermont Birth to Five and a project coordinator for Child Care Resource
5 min

Ellen Drolette is the owner of Sunshine Daydream Child Care, a 5-star, nationally-accredited family child care program in Burlington. Ellen is a mentor for Vermont Birth to Five and a project coordinator for Child Care Resource, working with new Americans who are starting child care programs. Ellen also writes articles for The Essex Reporter, The Other Paper and Child Care Information Exchange.
---
Program Standard (as defined by the National Association for the Education of Young Children): "The program promotes positive relationships among all children and adults to encourage each child's sense of individual worth and belonging as part of a community and to foster each child's ability to contribute as a responsible community member."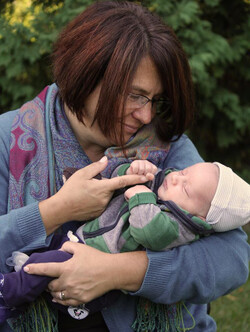 Relationships among families and caregivers are one of the most important aspects of a child care experience. A parent will always be the first and favored caregiver to a child; however, creating lasting bonds and strong relationships with a child's first teacher will show how highly-valued relationships are. This may be one of the first times a young child will learn to trust an adult outside of their home, who they'll spend a bulk of their waking hours with. It is so important to feel good about the relationship being formed between the caregiver and all members of the family.
Do you ever think about someone from your childhood who had the most warm, inviting personality that cradled you, who drew you in to their loving embrace, whose voice was steady, calm and did not rise in anger or sternness, who guided you and encouraged you to solve problems creatively? These positive relationships have a lasting impact on children, families and caregivers. And they are crucial for laying a solid foundation for young children at a time when their brains are developing so quickly, forming one million new connections per second.
There are a number of ways to build and strengthen positive relationships among children, families and caregivers:
Understanding family traditions, cultures, language and values allows educators to recognize the needs of children and their families.
Consistency, along with a safe and stable environment for young children is vital. Children need to know what to expect; a general idea of when things will happen, who will pick them up and who they will spend their day with. Imagine the stress you feel when you start a new job with new co-workers, a new commute, a new office and new lingo. Now imagine the stress felt by a young child pulled from a program for any number of reasons and placed in another program. These transitions can be extremely stressful. Limiting them during the day, week, month and overall lifetime will help young children feel secure in their relationships, which will promote healthy brain development.
Getting on a child's level to speak to them and modeling empathy, sympathy and kindness will help create a strong relationship. With infants that are non-mobile, it can be as simple as rocking and singing while making eye contact, talking to them during a diaper change or playing a simple peekaboo game on the floor. These quality serve and return experiences are crucial to supporting brain development.
When I think of the sets of siblings who have attended Sunshine Daydream Child Care over the years, I am reminded that each family has seen significant growth and development of my own family. They have watched my daughter go from high school through college and have seen her get married. They saw my son grow right before their eyes, from an 11-year-old boy to a 20-year-old man. The families who came into my home and child care program become part of a larger tribe—a tribe that laughs, cries, celebrates and moves through milestones together. This is human connection at the most basic level. The people who connect us all are what is most important to us.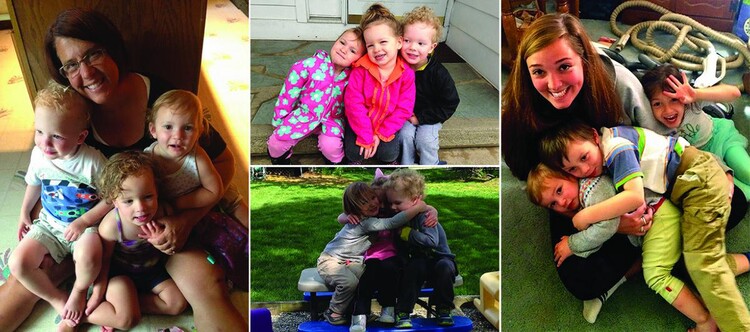 As an early care and educator, I am blessed beyond measure to still be in close communication with so many alumni from Sunshine Daydream Child Care. It is amazing to watch these sweet, cuddly babies turn into confident, high-achieving, social and strong adults. The difference they are making in the world and its ripple effect stemming from the foundation created by their "village" is truly remarkable. We as teachers, parents, grandparents and a society owe it to the youngest population to help them build these foundations that are not just making them kindergarten or school "ready," but that are preparing them for life.
This is part 1 in a series of 10 monthly articles written by early-childhood experts and detailing standards of high-quality child care. Click here to read part 2, part 3, part 4, part 5, part 6, part 7, part 8, part 9 and part 10.
Written
Jun 2, 2016
by Ellen Drolette, owner of Sunshine Daydream Child Care, mentor for Vermont Birth to Five and a project coordinator for Child Care Resource