Standards for High-Quality Care, Part 8: Community Relationships
Kimberlie Buxton, Children's Integrated Services Specialized Child Care Coordinator, Umbrella Inc., St. Johnsbury, VT
4 min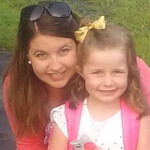 Kimberlie Buxton is the Children's Integrated Services Specialized Child Care Coordinator at Umbrella Inc. in St. Johnsbury and the Strengthening Families Coordinator for the Vermont Association for the Education of Young Children. Kim received a Bachelor of Science in Early Childhood Education from Lyndon State College. She has held many roles in the early childhood field and has worked with families over the last 10 years. Kim is a member of the Caledonia Southern Essex Building Bright Futures Council Steering Committee and is a Northern Lights Career Development Center Certified level instructor.
Program Standard (as defined by the National Association for the Education of Young Children): "The program establishes relationships with and uses the resources of the children's communities to support the achievement of program goals. Relationships with agencies and institutions in the community can help a program achieve its goals and connect families with resources that support children's healthy development and learning."
The notion that "it takes a village to raise a child" rings especially true in today's society. For the 70% of Vermont children under age 6 who have all of their parents in the labor force, child care is a necessary fixture in their lives. Community agencies and services become a further extension of the child's village by helping child care providers and families offer safe, supportive and positive environments for all children.
By supporting the whole family and incorporating the community into child care programs, community agencies and services are ensuring high-quality early care and learning opportunities for children at a time in their lives when quality experiences are critical to their healthy development.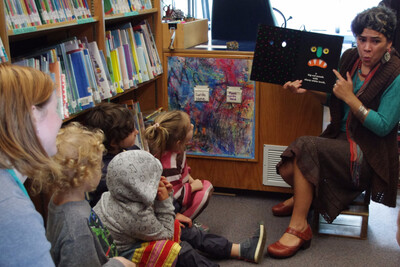 In accordance with the Strengthening Families principles, when parents know where to turn for help and have concrete support in times of need, they are better able to meet their families' needs. By establishing and maintaining relationships with community institutions and agencies, child care programs can support parents and children. There are many ways that child care programs can develop these relationships:
Inviting community agencies to the program to offer resources and information to the families.
Collaborating on a project with the local museum or library, such as a window display or an initiative to promote early literacy.
Having local artists perform or share their talents with the children and families at the program, which can be done during program hours or a special event.
Ensuring staff members are aware of and up-to-date on community resources as well as the contact person at those agencies.
Participating in local groups that gather stakeholders, such as the Promise Communities projects or the Building Bright Futures regional councils, or Let's Grow Kid's Action Teams.
Engaging in local, regional and statewide advocacy for children and families, such as the 2016 Blue Ribbon Commission on Financing High Quality, Affordable Child Care.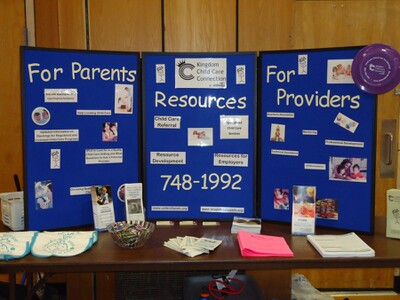 As the Children's Integrated Services Specialized Child Care Coordinator for Caledonia & Southern Essex Counties through Umbrella, I'm often welcomed at child care programs. During these visits, I'm able to share many of the resources Umbrella offers such as:
A local domestic violence advocacy program;
Support and information about the Child Care Financial Assistance Program;
Children's Integrated Services specialized child care; and
"The Family Room," which offers child-centered services for parents wishing to establish or rebuild relationships with their children, including supervised visits and exchanges.
At an outreach event once, after explaining the services that we provided locally, the person with whom I was talking exclaimed, "I have goosebumps, I didn't even know there was anyone that did any of that in our community!"
As each new family and child care provider begin to understand they are not alone in raising Vermont's youngest children, and that a collaborative approach can help meet the needs of all children and families, our community strengthens, our village flourishes and our children are given a chance to succeed.
This is part 8 in a series of 10 monthly articles written by early-childhood experts and detailing standards of high-quality child care. Click here to read part 1, part 2, part 3, part 4, part 5, part 6, part 7, part 9 and part 10.
Written
Feb 22, 2017
by Kimberlie Buxton, Children's Integrated Services Specialized Child Care Coordinator, Umbrella Inc., St. Johnsbury, VT