Standards for High-Quality Care, Part 10: Leadership and Management
Chloe Learey, executive director of the Winston Prouty Center for Child Development, Brattleboro, VT
4 min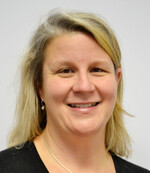 Chloe Learey has been the executive director of the Winston Prouty Center for Child Development since July 2007 and was a "Prouty Parent" for 5 years previously. She graduated from Boston University with a dual degree MBA/ MPH, focusing on Healthcare Management. Chloe previously worked at the Brattleboro Retreat as a data analyst and served as director of operations at Monadnock Developmental Services in Keene, NH. She is dedicated to creating communities where everyone is valued and has a chance to develop and contribute their gifts.
Program Standard (as defined by the National Association for the Education of Young Children [NAEYC]): The program effectively implements policies, procedures and systems that support stable staff and strong personnel, fiscal and program management so all children, families and staff have high-quality experiences.
One of the less obvious standards of high-quality child care to consider is the presence of strong leadership and management. Making sure the person at the helm of an early care and learning program is able to provide teachers with the support they need is critical to ensuring the program can offer the high-quality care the children need to build a strong start.
Effective leadership and management of a program helps to build and maintain a stable infrastructure for high-quality care and learning. This infrastructure includes:
Established policies on guidance and discipline
Defined procedures to maintain health and safety
Effective budgeting and money management
Clear communication to staff and families regarding the program's philosophy, curriculum, policies and procedures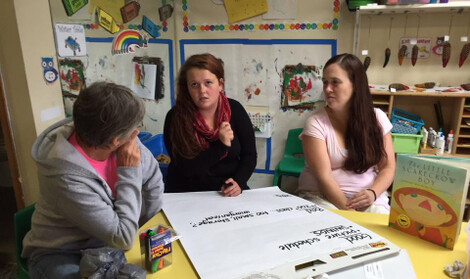 It is tempting to think that because someone is an excellent teacher, they will also be a successful program manager. While there certainly are transferable skills between the teacher and leadership positions, each role requires a unique skillset and understanding. Someone who has strong management skills will also need to understand the field of early care and learning in order to provide effective leadership that helps to create a quality program. It is unusual to find someone with a degree in management and early childhood education, which makes it difficult for programs to find the right person for a management role. Fortunately, the state of Vermont offers a Program Director Credential for those who need to build skills in one field or the other.
One indicator that a program is meeting at least some of the standards for leadership and management looked for in a quality program is participation in Vermont's STep Ahead Recognition System (STARS) and/or national accreditation through organizations such as NAEYC.
The Winston Prouty Center works hard to maintain NAEYC accreditation and 5 stars. We view these as opportunities for learning and quality improvement. We continually reflect on our program to make sure we are living up to our vision and not just pushing through the paperwork. For instance, we have a family handbook, which serves as our primary formal communication tool about the program's philosophy and procedures. We review this handbook each year to make sure it accurately captures critical aspects of our program and we make changes as needed. It is a living document, not just something we keep on the shelf in order to meet requirements.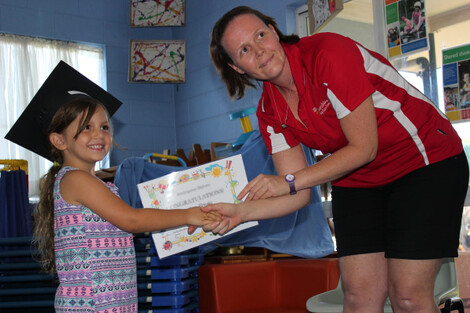 There are many small programs that may not have a formal leadership and management structure, and often a teacher also serves as the director. While it can be challenging to juggle multiple roles, with the right supports, it is possible to maintain excellent management practices. These supports include professional connections with other providers through venues such as the Starting Points Network, workshops and trainings, or mentoring programs. The scope of a small program's policy manual may not be as lengthy as one in a large program and, in fact, is probably simpler to complete. What is important, though, is that key elements of the infrastructure exist and can be shared with families and others who interact with the program.
Having to establish and maintain policies and procedures isn't exactly the most glamorous part of the job, and there are certainly some that can seem unreasonable and challenging. However, these are invaluable pieces to creating high-quality programs for young children in their earliest, most important years of development. As we know, quality early care and learning builds the foundation for children to be successful for the rest of their lives, to kindergarten and beyond. By helping to ensure quality care, strong leadership and management skills are key building blocks for this foundation.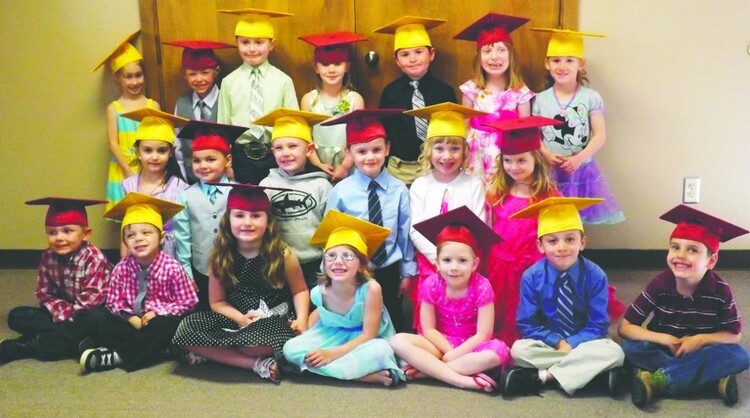 This is part 10 in a series of 10 monthly articles written by early-childhood experts and detailing standards of high-quality child care. Click here to read part 1, part 2, part 3, part 4, part 5, part 6, part 7, part 8 and part 9.
Written
May 19, 2017
by Chloe Learey, executive director of the Winston Prouty Center for Child Development, Brattleboro, VT