On Second Thought: Shared Services
Kara von Behren, director of Williston Enrichment Center and instructor for Union Institute and Community College of Vermont
4 min

Kara von Behren is the director of the Williston Enrichment Center, a 5-star child care program. Kara teaches curriculum, leadership and program management courses through Union Institute and Community College of Vermont and serves on multiple committees within the state aimed at designing systems to ensure high-quality early education for Vermont's children. Kara is the author of "Standards for High-Quality Child Care, Part 2: Curriculum," one of ten articles written by early-childhood experts detailing standards of high-quality child care.
I am the director of the Williston Enrichment Center and I have been in the field of early childhood education in Vermont for the past ten years. I serve on different state-wide committees, teach courses through CCV and Union Institute, and facilitate a Chittenden County directors' group. I live and breathe Early Childhood. I know firsthand the rewards of the job and the obstacles early educators are forced to overcome each and every day.
And I'll admit it: whenever I'd hear about a Shared Services Hub, I'd think it couldn't possibly be for me.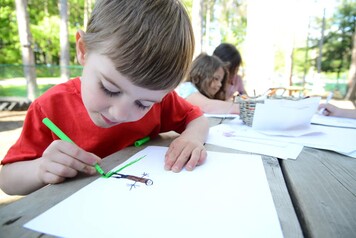 I bet you've felt the same way.
Lately, our directors' group has spent much of its time discussing how we wished we could get back to doing what we love: mentoring new teachers and helping them learn about why this is such an important profession. However, many of us are buried in paperwork or busy covering classroom ratio needs when teachers are out or there are staffing issues.
I had heard about Shared Services and utilized the statewide website for discounts on materials as well as some forms and resources. But I never thought it would be worth my time to utilize a Shared Services Hub—I'm lucky because we have a parent company that does much of our HR. And yet, I've found myself spending more and more time on administrative tasks that don't require any knowledge of child growth and development whatsoever, and less and less time in classrooms supporting amazing teachers, mentoring new ones and being there for the children. And so, exhausted from trying to do it all myself, I started to wonder: what could the Shared Service model offer me?
Vermont has a rich history of cooperatives including, most notably in 1919, when ninety-four Cabot farmers purchased the town creamery, its spring rights, and remaining supplies from its owner. They knew then what many of us know now through local co-ops, farm-shares and credit unions: a Vermont community often does things better if they do it together.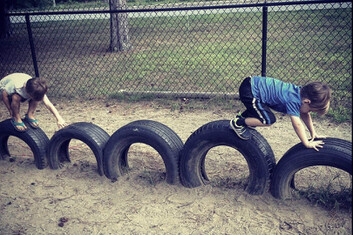 I had the opportunity to join Linda January from Otter Creek Child Center and Michelle Tarryk from Northeast Kingdom Learning Services in attending the National Shared Services Conference in Detroit earlier this month where we heard from representatives from other states that were making a Shared Services/cooperative model work. We heard from directors who were finally back in their classrooms—pedagogical leaders reinvigorated by their new work.
And I'm proud to say conference attendees heard from Let's Grow Kids on how Vermont has started a statewide and regional model. By sharing many of the tasks that aren't directly connected to our work with children, such as back office, finances, human resources, and even initial training and qualification, Vermont is creating a model that will allow programs to do what they know is right and best for children. And other states have noticed, turning to us as a model for what could be.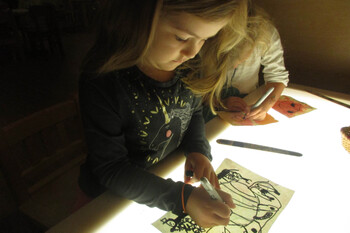 So if you're like me and you've thought Shared Services couldn't possibly be for you, I challenge you to give it a second thought. You'll be surprised. Together, we can benefit by saving money and by keeping programs sustainable. No more providers closing their doors. Instead, early educators can thrive while being able to focus on what really matters: Vermont's children and families.
For info on joining a Shared Services Hub in your region, please contact:
· Northeast Kingdom – Michelle Tarryk (michelle.tarryk@neklsvt.org)
· Middlebury region – Linda January (linda@ottercreekcc.org)
· Chittenden County – Kara von Behren (kara@willistonenrichmentcenter.com)
· All other regions – LouAnn Beninati (louann@letsgrowkids.org)
For more information about Shared Services, click here.
Written
May 29, 2019
by Kara von Behren, director of Williston Enrichment Center and instructor for Union Institute and Community College of Vermont