LAUNCHing Kids to Success
Kim Anderson (Associate Director of Community Relations and Development) and Janine Fleri, Community Relations and Development Assistant), Community Health Centers of Burlington
5 min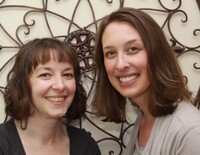 Kim Anderson (right) is the Associate Director of Community Relations and Development with the Community Health Centers of Burlington. Janine Fleri (left) is the newest addition to the CR&D team, joining them in the role of Community Relations and Development Assistant this past April. Kim and Janine both have extensive backgrounds in writing, communications and outreach in the nonprofit sector, and share a passion for public health advocacy. Together, they work to highlight CHCB's specialty services for patients of all ages. CHCB's core mission is to provide access to affordable care to all community members, regardless of financial status or life circumstance.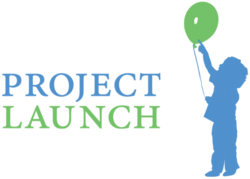 With the belief that all children deserve a strong start and equal chance in life serving as a guiding principle, the Community Health Centers of Burlington (CHCB) is a proud participant in Project LAUNCH (Linking Actions for Unmet Needs in Children's Health Care).
CHCB has participated in Project LAUNCH since 2012, with the core goals of breaking down barriers to:
Provide increased access to developmental assessments, screenings and services for young children and their families
Expand and improve use of culturally-relevant, evidence-based prevention and wellness promotion practices in range of primary care and early childhood settings
Cultivate a workforce that understands young children's healthy development
Provide improved systems of care for young children and families at the local, state and federal levels
See more children entering school ready to learn
Now in its fourth year, Project LAUNCH has served hundreds upon hundreds of Vermont families. One success story is that of a child from Vietnam who first started coming to CHCB at age three and was identified as being high risk for autism. His mother did not speak English—a barrier for many of our patients—so we utilized an interpreter service to help communicate her son's needs. Thanks to Project LAUNCH we were able to identify his risk factors and connect him and his family to outside agencies and programs like Essential Early Education. Because of the early screening provided by Project LAUNCH, we were not only able to help prepare this young boy for school, but we were also able to educate his family and reassure them that his autism is a manageable condition, giving them peace of mind by providing a greater understanding of the condition. He is now five and will be entering kindergarten in the fall, ready to learn and with an opportunity to succeed.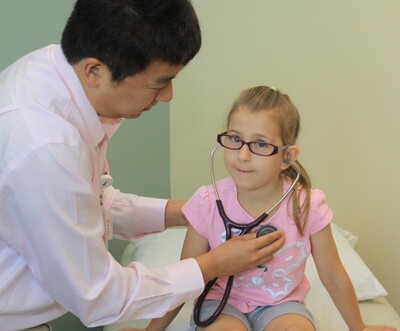 All kids aged eight and under who come to CHCB—whether for primary medical, specialized pediatric care or psychiatric care for children—are screened. We use a standard approach to identify whether a child may be experiencing delays due to developmental disabilities, or if they may be having difficulties due to environmental factors such as changes at home or cultural adaptations due to being a new American. When necessary, we refer kids who need more in-depth support to the appropriate agencies, such as Vermont Family Network or Children's Integrated Services.
"Think about the airport and how they screen. If something triggers the alarm, they pull you aside for a closer look," explains Linda Li, LICSW, CHCB's Project LAUNCH care coordinator. "Through Project LAUNCH we screen kids and identify if they have symptoms or risk factors that need further evaluation."
One of the tools used during the screening process is the ASQ-3 (Ages & Stages Questionnaires, Third Edition), which asks questions regarding communication, gross and fine motor skills, personal-social skills and problem-solving abilities. Parents answer the questionnaire, which is tailored to their child's age. A health professional then scores it, in turn identifying risk factors to be aware of as well as milestones to celebrate.
According to the National Resource Center for Mental Health Promotion & Youth Violence Prevention, Project LAUNCH was designed to "promote the wellness of young children ages birth to 8 by addressing the physical, social, emotional, cognitive, and behavioral aspects of their development" with a long-term goal of ensuring that "all children enter school ready to learn and able to succeed." Project LAUNCH seeks to "improve coordination across child-serving systems, build infrastructure, and increase access to high-quality prevention and wellness promotion services for children and their families."
CHCB is one of nine Project LAUNCH partners in the state of Vermont, including Building Bright Futures, Howard Center, Lund Family Center, Milton Family Center, UVM Pediatric Primary Care, Vermont Child Health Improvement Program, Vermont Family Network, and the Visiting Nurses Association. The program is funded by a grant provided by the Substance Abuse and Mental Health Services Administration and is administered by Building Bright Futures. We encourage you to learn more about our mission and quality, affordable services, by visiting www.chcb.org.
Written
Jun 23, 2016
by Kim Anderson (Associate Director of Community Relations and Development) and Janine Fleri, Community Relations and Development Assistant), Community Health Centers of Burlington