A Bridge to Success: Pre-K in St. Johnsbury
Michelle Fox, Early Education Coordinator for the St. Johnsbury School District
7 min
Michelle Fox is the Early Education Coordinator for the St. Johnsbury School District. Prior to this position, she spent 16 years working in the mental health field in a variety of capacities. A lifetime resident of Vermont, she lives in St. Johnsbury with her two children, Patrick (14) and Ashley (13).
There's a common saying that goes, "It takes a big heart to shape growing minds" and, in St. Johnsbury, we are showing just how big a heart can be.
Like many other places in Vermont, St. Johnsbury is struggling with opiate addiction and poverty. More than thirty-five percent of Caledonia County families live under 200% of the poverty line, and St. Jay's substance abuse program, BAART, has seen the number of clients for drug addiction treatment programs increase from 75 to 248 in a little over a year. What's even more alarming is that 111 of those 248 individuals have children under the age of 7.
Quality early experiences are critical to ensure that children have a strong start in life. We wanted to give all of the children in the St. Johnsbury School District an opportunity to succeed regardless of their home life. Because 90% of the brain is developed by age 5, that meant providing the children with quality experiences before they entered kindergarten.
In October of 2013, the district partnered with private child care centers to form the St. Johnsbury Early Education Collaborative (EEC). Our focus has been on developing a network of pre-K programs in our community. When we began, we had 2 part-time classrooms in the school and a partnership with one private center, serving a total of 75 children. With the implementation of Act 166, which provides 10 hours a week of free pre-K to all three-, four- and five-year-olds in Vermont, we were able to expand. Now, the EEC is comprised of teachers from eight child care centers serving 104 pre-K children. We hope to be able to partner with home providers in the future.
The EEC's goal is to align curriculum for all early childhood centers; strengthen the transition between early childhood programs and the St. Johnsbury School; develop early intervention programs for children who need them and their parents; and increase parent, family and community support for early care and learning. Here's how we're working to achieve these goals.
Providing professional development and support to pre-K staff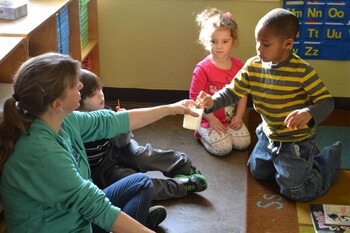 Ensuring quality early experiences for all children starts with giving our pre-K staff the professional development, support and resources necessary to offer such experiences. We do this in a number of ways:
The EEC meets monthly to discuss the needs in the school and community and to plan trainings centered around those needs. Last fall, we held a training on how to help children manage their emotions through art, and we recently planned a training on self-care to ensure that teachers know how to take care of themselves so they can be better teachers for the children.
With support from various grants, we have been able to establish a common Second Step social-emotional development curriculum, which is designed to teach self-regulation and executive-function skills that help children pay attention, remember directions and control their behavior.
With additional grant funding, we have also trained all staff on conscious discipline and purchased training books for all centers. "Conscious discipline addresses children's needs to appropriately handle stress and frustration," said Stevi Jackson, early education professional development and program coordinator. "In the process, it builds a sense of empathy and community and helps the teachers remain composed when they're teaching children to remain composed."
We are supporting nine pre-K teachers with a grant-funded mentor as they work toward earning permanent licensure.
Providing increased individual supports for students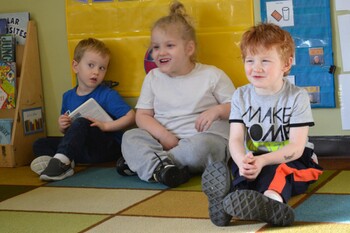 The EEC has helped us increase support for our children. Betsy Bailey, director and owner of Little Dippers Doodle Children's Center, said, "At our last EEC meeting, we talked about a child who had been bumped around due to severe behavior issues and which program would be able to support that child and to support the family. When we have children who need extra help and extra support in the classroom, it's been easy to get that extra support in the classroom through St. Johnsbury School with small group paraeducators, allowing us to have three teachers in a classroom instead of only two."
Children don't always stay in one program. If they happen to move from one center to another, through the EEC, programs are able to talk to each other to say "this is what worked really well for this child and this didn't work so well."
Engaging families and the community
Our teachers are more likely to get through to the children if they're able to get through to the parents. To encourage a sense of community, we held a Harvest Dinner last fall. The children in each of our eight centers learned a song, which they then performed in front of an audience of 350 parents and family members.
Supporting the children's transition to kindergarten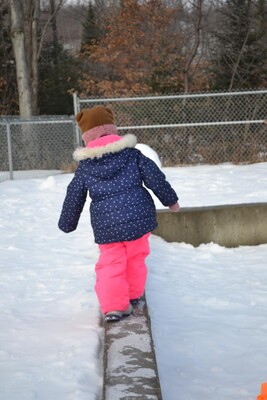 Each of our centers is really focused on helping children adapt to transitions, whether it's getting ready to go outside to play, moving from classroom to classroom or entering a new school. We're working hard to build a solid bridge from preschool to kindergarten through a few ways:
When students enter kindergarten, they've all been learning the same Second Step curriculum, which is continued in school through 5th grade. Also, all of the teachers from pre-K through 8th grade have learned the Conscious Discipline curriculum and so this language and philosophy follows the kids through their education, making it a much more seamless transition.
Last spring, we held our first Kindergarten Transition Day. A school bus picked up children from each center and brought them to the school so they could experience a 2-hour kindergarten day.
There's a real collaboration between the pre-K programs and the school. Kindergarten teachers have visited pre-K programs to observe children to see what in the environment works for them and we've had pre-K teachers come into the kindergarten classroom to help children transition.
Universal pre-K through Act 166 has been beneficial for our children and families. Erika Lanclot, a parent of a child in the universal pre-K program at Little Dippers Doodle, said, "I get laid off in the winter so I'm not eligible for subsidy. I was going to pull Kelly out of the center for the winter and then the teacher told me he could get free preschool 3 mornings each week. We love it. He loves it. He listens better. He gets structure here."
Act 166 has also helped our teachers. "The partnership with St. Johnsbury has definitely helped support us so that we can afford to maintain high-quality care," said Bailey, before adding,"I have an amazing staff. They're so well-rounded and dedicated and they treat the children like their own. But we can't afford benefits. And we need more money into direct service to help us support children from opiate-addicted parents, to help us support their families."
Bailey also said that for universal pre-K to truly be effective, the state needs to offer as much as 20 hours a week. "You're throwing a kid into a program for two hours a day and you're spending so much of that time eating a snack or transitioning into and out of the classroom," Bailey said. "As soon as the child gets settled into the classroom, it's time to leave. You need more time for teachers to work with the children. Otherwise, it's disruptive for the kids and for the families."
The EEC still has much work to do to ensure that all St. Johnsbury children are given an opportunity to succeed, but it's clear from talking with teachers and families, and by seeing the progress we've made in less than 3 years, that we're well on our way.
Written
Feb 6, 2017
by Michelle Fox, Early Education Coordinator for the St. Johnsbury School District