Surrounded by Champions
Maroni Minter is the new Smart Justice Vermont Campaign Director for ACLU of Vermont
4 min
I am crying as I type this.
I am leaving Let's Grow Kids to start a new position as the Smart Justice Vermont Campaign Director for ACLU of Vermont. My last day at Let's Grow Kids was Friday, October 18.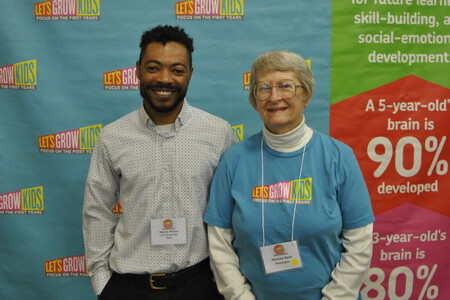 I am proud of the five years I have spent helping Let's Grow Kids create impact upstream to substantially address the root causes of many of society's problems. And I feel confident in this movement's chances of reaching the finish line in 2025. Why? Because I know the movement is in good hands—yours! The dedication and energy you have brought every day; the literal blood, sweat and tears you have given for Vermont's children and families, are why I'm comfortable leaving for an opportunity to grapple with the ongoing negative downstream consequences of inequity.
I know the movement is in good hands—yours!
I accepted my new job because, for so long, people of color have been targets and victims of a broken criminal justice system and Vermont is not immune to any of these problems. Did you know Vermont incarcerates more African American men per capita than any other state? I think about that a lot to remind myself how lucky I am to be a person of color in Vermont and out of prison.
I am excited to join the ACLU to fight tirelessly for the principle that "every individual's rights must be protected equally under the law, regardless of race, religion, gender, sexual orientation, gender identity or expression, age, disability or national origin." I am excited to continue making a difference in a state that has mostly welcomed me and invested so much in me. But even though I am excited for this incredible opportunity, I'm still struggling to fathom leaving LGK.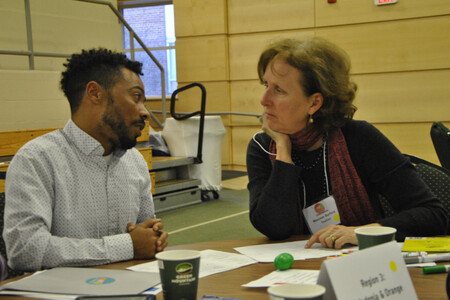 I have spent the past five years surrounded by champions. The LGK staff, of course, but most importantly the volunteers who have donated their time, their energy, their heart to fighting for Vermont's youngest. I have enjoyed working with and getting to know so many passionate, intelligent advocates and community leaders. I have heard so many stories and the many child care challenges families face. Those stories and the people behind them are why it's critical we ensure that high-quality, affordable child care is a reality for all Vermont families by 2025. And while some of those stories kept me up at night, they also made it easier to get up every morning. They made the drives to St. Johnsbury in winter worthwhile. Because they reminded me of who I was fighting for.
I have spent the past five years surrounded by champions.
LGK's champion volunteers are the driving force that turned our awareness campaign into a statewide vehicle for change. They are the Petition signers who shepherded thousands of other Vermonters to sign. They are the summer canvassers and county fair advocates who changed the hearts and minds of their neighbors. They are the local citizens who made sure legislators took notice. They are the authors of emails and op-eds, and the leaders of Action Teams. They are the reason for the 1,000 singing and dancing advocates at Kids Out Loud! They are the hundreds of advocates who took our movement to the State House.
LGK's champion volunteers. Are. Relentless.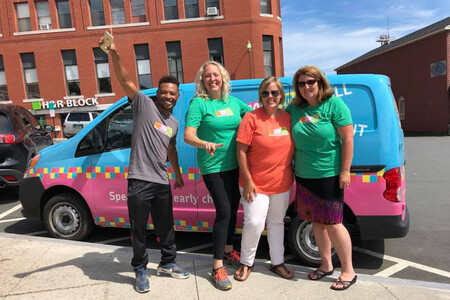 And they are the hundreds of rock-stars who are going to register for this year's Leading Change for Children advocacy conference (hint hint). Seriously, be sure to register for this year's conference! It'll take a minute. I'll wait.
Click here to register.

I know you just registered. You know how I know? Because LGK's champion volunteers. Are. Relentless.
And because of them, the LGK movement is unstoppable.
The success we have had has given me the confidence I need to make the same kind of impact downstream. When it comes to our criminal justice system, so much work needs to be done and I am ready to get it started.
I will be moving to an office down the street from the State House, so I hope we see each other often. With the return on investment high-quality, affordable child care provides in the form of a reduced spending on the criminal justice system, I am confident we will find many ways to continue working together to make Vermont a better place for everyone.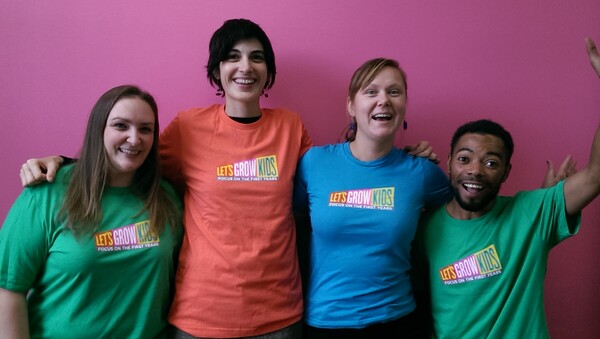 Written
Oct 22, 2019
by Maroni Minter is the new Smart Justice Vermont Campaign Director for ACLU of Vermont