Standards for High-Quality Care, Part 7: Families
Mariah McGill, policy analyst and adjunct professor, School for Global Inclusion and Social Development, University of Massachusetts, Boston; and Laurie Metcalfe, early care and education director, Sunrise Family Resource Center, Bennington, VT
5 min
Mariah McGill is a policy analyst and adjunct professor at the School for Global Inclusion and Social Development at the University of Massachusetts, Boston where she focuses on health and education policy. She has a BA in international affairs and a JD, and is motivated by a belief that all people are entitled to basic human rights, including the right to education and health care. Laurie Metcalfe has more than 15 years of experience in the education field and is the early care and education director at Sunrise Family Resource Center in Bennington. She has a BA in psychology and special education, an MA in education and is dedicated to supporting teachers in offering the highest quality care and experiences to young children.
Mariah, the proud parent of a 5-year-old, and Laurie, the director of a 5-star child care program, have teamed up to share their perspectives on the importance of child care providers fostering connections with families.
Program Standard (as defined by the National Association for the Education of Young Children [NAEYC]): The program establishes and maintains collaborative relationships with each child's family to foster children's development in all settings. These relationships are sensitive to family composition, language and culture. To support children's optimal learning and development, programs need to establish relationships with families based on mutual trust and respect, involve families in their children's educational growth and encourage families to fully participate in the program.
With more than 70% of Vermont's children under 6 living in households where are all parents are in the workforce, high-quality early care and learning is a critical component to ensuring every child has a strong start, and it's also important to making Vermont's economy work. Parents depend on early childhood learning programs to allow them to fully participate in the workforce and contribute to Vermont's economy. Fostering trusting collaborative relationships with parents and families is a key standard of quality in child care.
Parent Perspective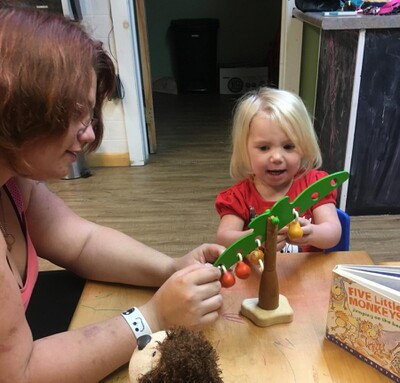 As a parent who works outside the home, enrolling my daughter in a child care program was an economic necessity. I chose a high-quality early learning program to nurture and teach my child while I am at work because the early years are a critical developmental time for children. Even so, it was quite difficult for me to feel comfortable leaving her with people I barely knew. Getting to know and trust the people my child was spending her days with was necessary for me to feel secure in the knowledge that she was happy and safe while I was at work.
Fortunately, my child's early learning program actively fostered trusting relationships with families through formal parent–teacher conferences, frequent informal conversations, and social events like curriculum nights and shared meals. These events helped me get to know the teachers, administrators, and other families at the program and helped me to feel like part of a community.
Like any new(ish) parent, I often second-guess my parenting decisions and wonder if my child is developing normally. Thanks to the relationships I've developed with center staff, I feel comfortable approaching them when issues arise and have relied on their wisdom and perspectives on many occasions.
Early Childhood Program Director Perspective
Strong partnerships that encourage family involvement are an essential part of any high-quality early care and learning program. Family involvement not only reinforces progress and learning, and supports children's growth at a critical time for brain development, it also encourages positive growth for families and helps to support program development. It is truly an important asset for teachers in providing quality learning experiences for the children in their care.
Early childhood programs can promote family involvement in a variety of ways including:
Encouraging parent involvement in program decisions
Offering consistent communication between the family and teacher in the family's native language
Inviting families to participate in the classroom
Scheduling regular family events and opportunities for families to connect with each other as well as with teachers and staff
Recognizing and valuing parent contributions to the program
Using drop-off and pick-up times as opportunities for connection and communication
Engaging parents in early learning by sharing children's progress and growth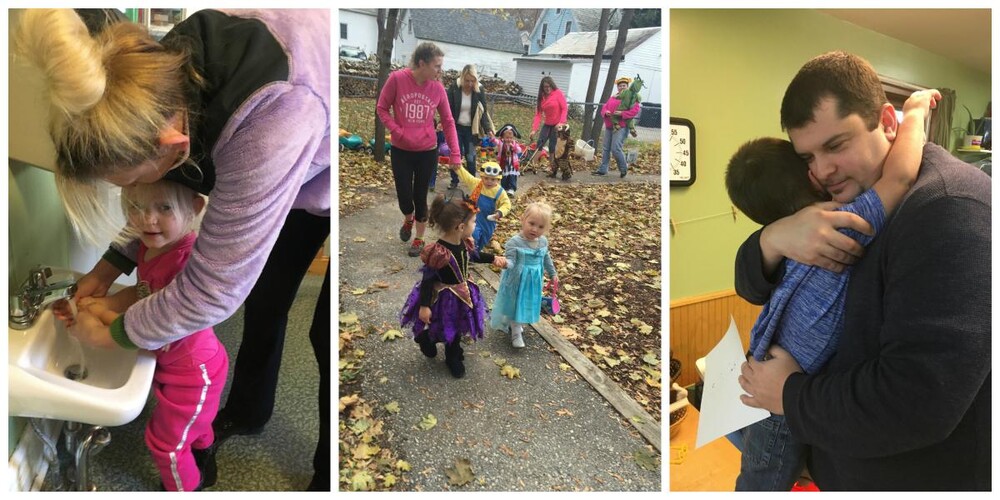 In the early care and education program at Sunrise Family Resource Center, we use a strengths-based approach and recognize parents and guardians as the experts on their children. Respect for family cultures and values is essential for effectively engaging families in an early childhood program. Families are involved in the development of their child's program from the time of enrollment, and give valued feedback and suggestions for improvement to the program through personal conversations as well as through regular family surveys. We openly share children's progress with families and include parents in the child's assessment process.
My favorite moments as the program director are those spent with families sharing in their child's growth and development, supporting them in navigating challenges and celebrating their successes. The moments that we are able to connect as partners promote a cohesiveness necessary to provide high-quality care and learning experiences to the children we are blessed to serve.
Family participation in their child's early learning program sets the stage for continued involvement in the child care program and sends the message to the child that not only is a learning environment valued and important but so are they.
This is part 7 in a series of 10 monthly articles written by early-childhood experts and detailing standards of high-quality child care. Click here to read part 1, part 2, part 3, part 4, part 5, part 6, part 8, part 9 and part 10.
Written
Dec 14, 2016
by Mariah McGill, policy analyst and adjunct professor, School for Global Inclusion and Social Development, University of Massachusetts, Boston; and Laurie Metcalfe, early care and education director, Sunrise Family Resource Center, Bennington, VT