Partnering with families and pediatricians to give every child in our care a healthy foundation
Chris Nelson, Let's Grow Kids Community & Program Support Specialist and owner of a 5-star home-based child care program.
5 min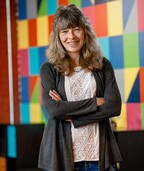 Chris Nelson is a Community & Program Support Specialist for Let's Grow Kids. She has been involved with the early childhood profession for over 20 years as the owner and educator of a 5-star home-based program, the first program in the state to achieve stars. She has provided support to peers and the profession as an instructor, a professional development specialist for the Council of Professional Recognition, a qualified observer for the Northern Lights career ladder and a member of the VTAEYC board. In 2016, Chris was recognized as an Early Childhood Superhero as well as a VTAEYC Magnificent Mentor.
When a mom wrote down that her almost two-year-old daughter knew how to say 18 words, it didn't add up for me. I'd been taking care of this little girl for up to 50 hours a week in my family child care program since she was six months old. I had never heard her utter one single word.
I asked the mom to tell me which words her daughter had spoken; she could only name two. When I asked who her daughter said those words to, she realized she was the only person who had heard her daughter speak at all. She'd never said a word to her dad or her big sister or to anyone at child care.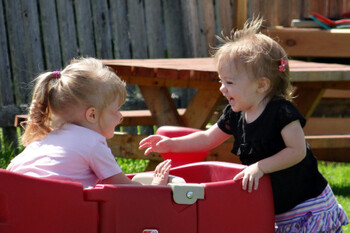 This was an a-ha moment that came about after the mother filled out an Ages and Stages Questionnaire (ASQ). We discovered her daughter could use extra support in the areas of speech and, possibly, social-emotional development.
I use the ASQ to track each child's developmental progress and partner with families to make sure children get the supports they need to reach key developmental milestones. After building trust with the child and the family, I ask parents to complete the ASQ and I review their answers before sharing my own observations. Then we have a conversation and, when necessary, make a plan together to address concerns.
When this mom told me one of the words she'd heard her daughter say was "ball," I started creating opportunities for the toddler to develop language. We had balls everywhere. I buddied her up with another child in the program in the hopes she would feel more comfortable using words one-on-one than she did in a group. It wasn't long before I heard the toddler saying "ball" to her friend. Every time she named a new object, I made her sure mom knew to have the same objects around home. When we did the ASQ again six months later, her speech development was right on track.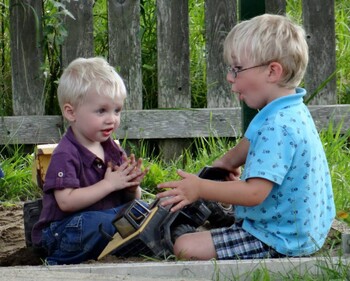 This is not an uncommon story and it's a big part of what I love about being an early educator. Every day, I have the privilege of partnering with families—and even with pediatricians—to support the healthy development of each individual child in my program.
I try to complete the ASQ with families before they go to the pediatrician. This gives me the chance to enter results into Vermont's Universal Developmental Screening (UDS) Registry where the pediatrician can review my notes before a child's appointment. It only takes me a couple of minutes to do this and the impact can be great. When a pediatrician knows about an issue going into a visit, she can focus her limited time with the family on connecting them to services and resources.
Many of the families I serve work more than one job or have nontraditional hours. They don't have time for additional appointments. Having their pediatrician refer support services like speech or physical therapy that can take place during child care makes it more likely that some children will get the supports they need.
I've also had experiences with families who find themselves or family members in challenging situations, traumatic events or daily struggles, and who are hesitant to access health care for their children because they're worried about being judged. These parents trust me and they feel safe to talk to me about developmental concerns. I've been able to help connect parents with supports and resources for their children and for themselves. We can't underestimate the value we bring as early educators because of our trusting relationships with families.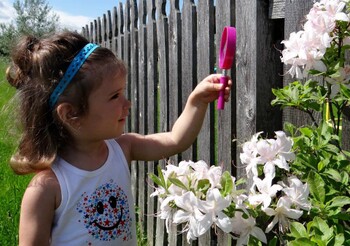 If you're like me, you just want to make a difference. There's nothing more rewarding than playing a role in helping a child get the support he needs early so he doesn't start out behind his peers and having to play catch-up when he gets to kindergarten. This is the incredible opportunity we have every day as early childhood educators.
We have the power to influence a child's developmental trajectory and the responsibility to do our part in giving kids a healthy foundation.
If you're an early educator, I hope you'll sign up for Let's Grow Kids' free trainings on the Ages and Stages Questionnaire and the Vermont Universal Developmental Screening Registry, so you can partner with families and pediatricians to give every child in our care a healthy foundation.
If you are interested in signing up for an ASQ training, please contact Stephanie Mackevich.
Written
Sep 16, 2019
by Chris Nelson, Let's Grow Kids Community & Program Support Specialist and owner of a 5-star home-based child care program.